Internal Doors
Prices starting from: £140.00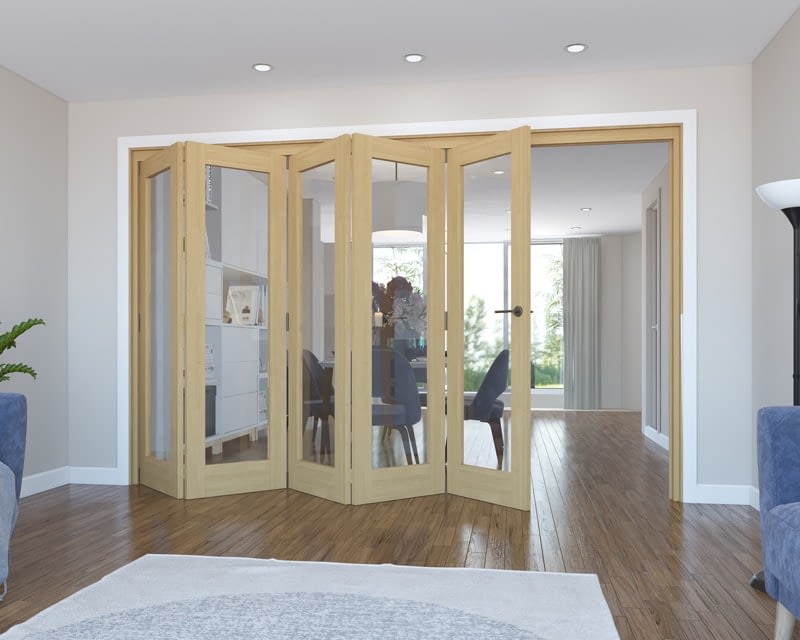 There are times when an open plan style is your preferred home layout, yet there will always be moments when privacy is the order of the day. Our internal doors allow you the best of both worlds; fitting one of our internal products means you can change your home between open plan and private and secure to suit your mood.
Use our internal bifold and internal French sets to make the most of your floor space while you entertain guests, and divide your house in style when individual rooms are appropriate.
Our internal ranges come in unfinished, white and fully finished options so you can treat your home to doors that compliment it perfectly. The beautiful factory-applied lacquer on our fully finished sets means getting stunning oak doors has never been easier. Simply install the system straight from the packaging using our step by step instructions.
Further information about Internal Doors
Alternatively, if you have a specific colour for your doors in mind, apply your chosen paint or stain to one of our unfinished ranges to achieve a bespoke addition to your internal space.

Our internal bi-fold ranges offer two different methods of operation: the Repute ranges with a bottom track, and the Visions ranges without one, each having its own benefits. Not having a bottom track means a truly seamless connection from room to room, allowing flooring to run interrupted throughout. Choosing a set with a bottom track means it'll have greater stability and a smoother movement, so it truly depends on the requirements of your interior design. If you go for the bottom-tracked Repute, you can always opt to recess the sill and track into the floor for a cleaner join between each room.
Read more about Internal Doors