Aspect Oak Fully Finished Single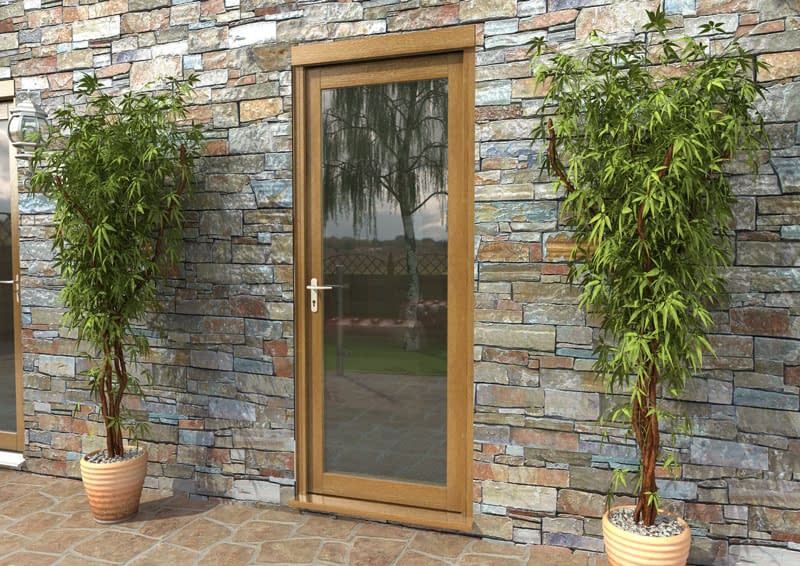 After popular demand from our customers, we've designed single front and back doors to match our stunning oak French and bi-fold sets. Constructed from exactly the same materials as their counterparts, you can now have perfect unity across your external joinery.
Finished with the same high-build stain system as all of our fully finished oak sets, these single doors will match all of our finished bi-folds and French.
Please note that this door comes on its own. All framing and hardware must be purchased elsewhere.