Bifold doors sit high on the list of popular external door designs. Bringing more than just visual appeal to your home, they can change the way you feel about your whole living space – they can even change the way you use it.
Many people appreciate that bifold doors will improve their home. However, they can be perceived as a bit of an intense improvement project. With any home improvement that takes time, money and a lot of effort, it is natural to consider any long term implications before you commit.
When it comes to external bifold doors, this usually leads people to ask if they will add any value to their property.
In this post, we're going to look at whether bifold doors can add value to your property, how much their installation costs might impact that gain, and the other factors that might influence your decision to invest in a set.
Why Install Bifold Doors?
There are plenty of reasons to install a set of bifold doors, even if you aren't thinking of the long term gains when you do sell your property. 
They can improve any living space, adding visual appeal and functional benefits. Here are some of the advantages bifold doors bring:
They aren't limited by fixed widths like French and sliding patio doors. This means they can spread across several metres to form an expansive opening

They improve the look of any property

They open up the space between the home and the garden to create a stunning inside-outside living environment

The strength of the frames and the sturdiness of the secure locking mechanisms will offer your house additional protection against intruders
Are Bifold Doors Still Fashionable?
After a decade of uPVC dominance, and centuries of popularity for French doors, bifold doors have taken off in a big way in recent years.
Of course, fashion is fickle. Designs that are bang-on-trend today will be forgotten about tomorrow. But having a light, bright house that feels bigger, airier and happier, will never fail to be desirable.
This is why bifold doors are such a worthy investment. They transcend fashion and give you a beautiful feature for your home that you will appreciate for years.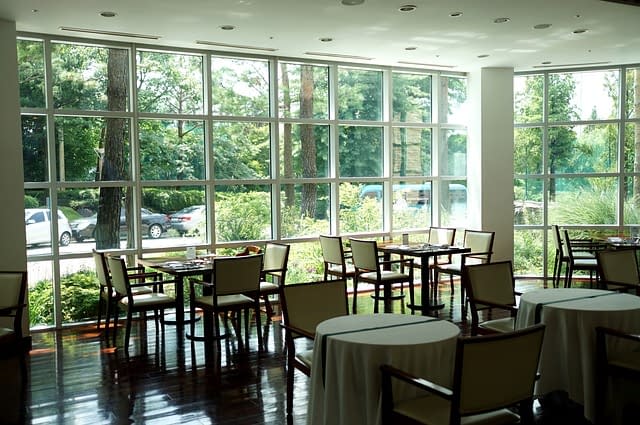 How Much Do Bifold Doors Cost?
When you're considering added value, it is important to take the initial outlay for your improvements into account.
Unfortunately, there's no ignoring the fact that bifold doors sit at the expensive end of external door choices. The doors themselves can be costly as they require high-quality materials and construction to meet stringent building regulations.
More than this though is the cost of installing them. To get the full benefit of bifold doors, bigger is better, but this can require costly structural work to reinforce the opening around them. Couple this with the price of the doors themselves, and you can end up with a hefty bill at the end of the installation process.
Of course, the cost of this work will still be considerably less than the cost of many home improvements. Adding an extension or loft conversion will cost considerably more, take longer and cause a lot more disruption.
Perhaps the point of bifold doors from a financial perspective though, is that they make back the money you spend on them almost immediately. This is because estate agents and property experts estimate installing bifold doors can add significant value to your home.
How Long Do Bifold Doors Last?
Another thing to contemplate when you're discussing added value, is the expected lifespan of your doors. Many people are not going to install bifold doors when they're already planning to sell their property, so it's important to know how long the doors will last.
A lot of factors will affect the lifespan of bifold doors. This includes the quality of their construction, their installation and their ongoing maintenance. But the defining factor will probably be the material they are made from.
You should get many decades of use out of well-maintained timber frame doors. Doors with a high-quality finish and regular upkeep should look amazing and function just as well for years and years. Our timber frame doors come with a 10-year guarantee and we are confident they will exceed this by a long way.
Your other option is an aluminium door. These are the most robust external doors you can get, with the metal frame lasting for decades.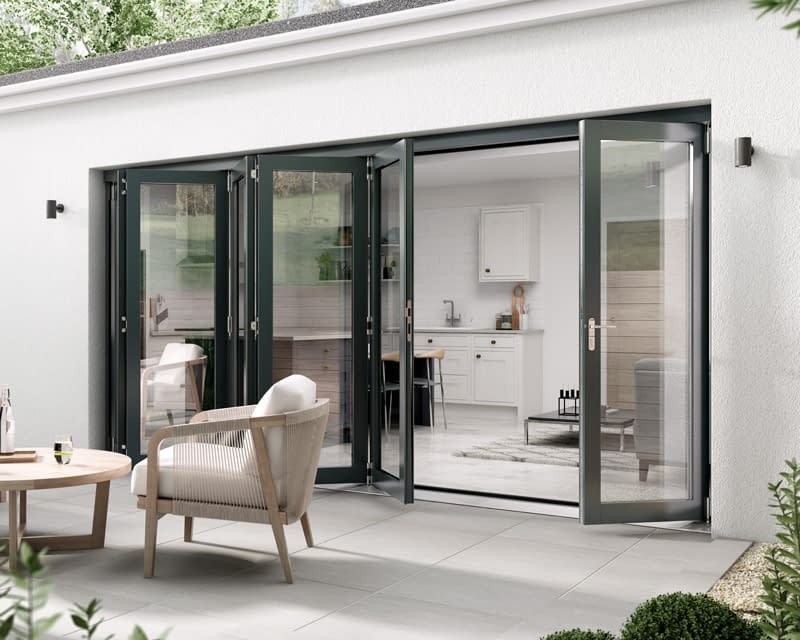 Do Bifold Doors Add Value?
It is impossible to say definitively how much value bifold doors will add to your property. Market conditions and many other factors are influential and too unpredictable to be accounted for.
Suffice to say a high-quality set of bifold doors will add to the value of your home. Open-plan living is always desirable, as is having more light and air in your home. Bifold doors will bring all these advantages at once, as well as creating a stunning visual addition.
Pinpointing a precise price increase might be difficult, but they are certain to improve the 'wow' factor and selling chances for your property.
If you would like to find out more about our range of bifold doors or have any questions in general, get in touch with us and a member of our team will be happy to assist you.