What Is The Best Material For External Bifold Doors?
External bifold doors are a fantastic way to make your home seem more appealing while also creating a more open living space. You can choose from many different materials, including timber, aluminium and uPVC doors. The type of door you pick is crucial since it will influence the price and lifespan of the door. The material of your bifold door also has an impact on how it looks and how safe it is. Here we will discuss what types of external bifold doors exist and why choosing the right material is so important.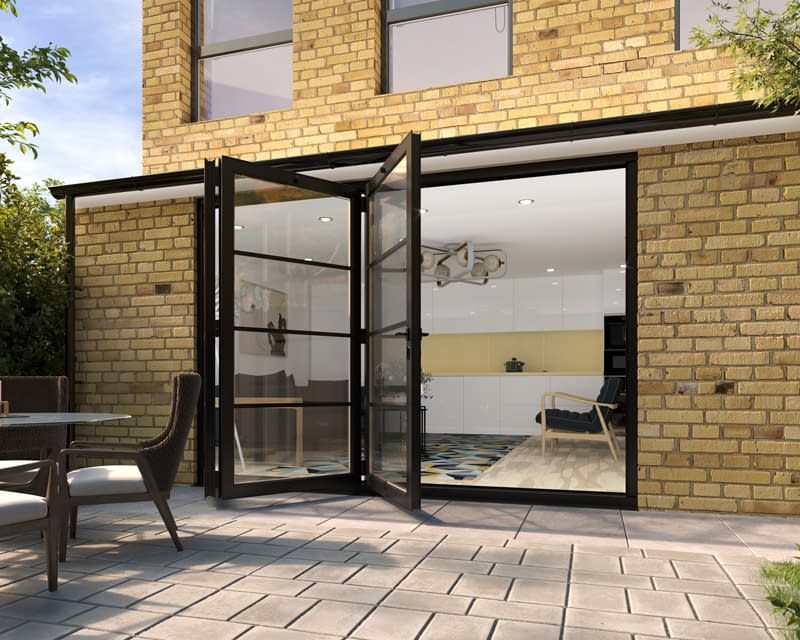 Types of Bifold Doors
Bifold doors are available in a variety of materials, each with its own set of advantages. There are three main materials used to make bifold doors: timber, aluminium and uPVC. Let's take a closer look at each material and see what benefits they offer: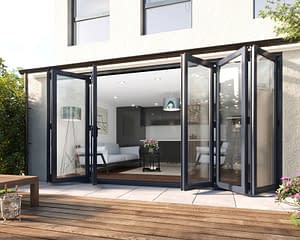 Aluminium
Aluminium bifold doors are extremely lightweight and durable. They also look very sleek and modern, especially when finished in a light colour such as white or grey. On the downside, aluminium is more expensive than other materials but it does have a longer lifespan which means you'll spend less money on repairing it over time.

Timber
Timber bifold doors are the most popular type of bifold door. They have a natural look and a feel that many homeowners prefer. Timber is also a very sturdy material so it can withstand the weather well.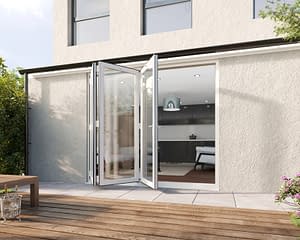 uPVC
uPVC bifold doors are much more affordable than timber or aluminium. They are also easier to maintain. The downside of uPVC is that it doesn't look as aesthetically pleasing as other materials such as timber bifold doors.
Which material is best for bifold doors? 
To determine which material is best suited for your external bifold doors, there are a few factors you should first consider.
Strength
When selecting bi-fold doors, one of the most important things to consider is their strength. The frames must be sturdy enough to support large panes of glass and withstand regular use and bad weather.
Timber and aluminium are the most durable materials when it comes to strength. Aluminium, on the other hand, is stronger. This means it can support thinner frames, allowing you to minimise the framework providing plenty of light.
In comparison, uPVC bifold doors offer a good degree of durability. However, unlike wood, it is susceptible to warping in extreme weather and is more likely to expand or contract as the temperature changes. This can make them difficult to open and shut.
Appearance
The appearance of your bi-fold doors is another important consideration. Timber offers a charm and character that is hard to beat. Perfect for traditional and modern properties alike, timber bifold doors add a  touch of warmth and style to a property.
Aluminium bifold doors are more neutral in appearance. This makes it an excellent choice for properties with prominent architectural features. Aluminium bifold doors are typically available in a variety of colours, allowing you to match the doors to your home's style effortlessly.
uPVC bifold are arguably the least aesthetically pleasing out of the three materials. In fact, many homeowners choose uPVC bifold doors in a 'wood effect' to replicate the look of natural wood bifold doors.
Cost
Although it is important not to choose which bifold doors to purchase simply based on their price, it is undeniable that the cost will have an impact, especially if you are on a tighter budget.  When it comes to choosing which bifold doors to purchase, you often get what you pay for. Therefore, you should factor in the lifespan of the door when making a decision.
Aluminium doors are considerably more expensive than wooden or uPVC doors, but they are also the most durable and often have the longest lifespan. Therefore, aluminium bifold doors are often seen as a long-term investment.
uPVC bifold doors are the most cost-effective choice, making them a popular choice with homeowners on a stricter budget.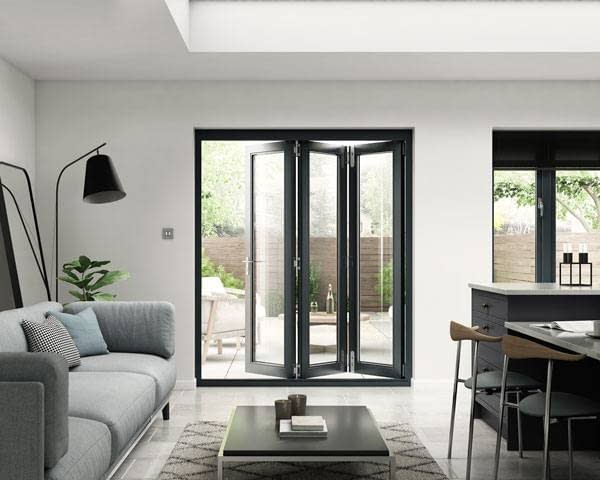 Conclusion
When it comes to deciding which material is best for your external bifold doors, there is no definitive answer. It largely depends on your personal preferences and what you deem as important factors such as cost, appearance and strength.
Timber bifold doors are popular because they combine strength, elegance, and affordability. They're also considered the safest choice due to their longevity and style. However, aluminium bifold doors are both incredibly strong and extremely long-lasting, albeit at a greater cost.
If you would like to find out more about our range of bifold doors or need assistance on which type of bifold door is right for you, don't hesitate to get in touch and a member of our team will be happy to assist you.