Vision Unfinished French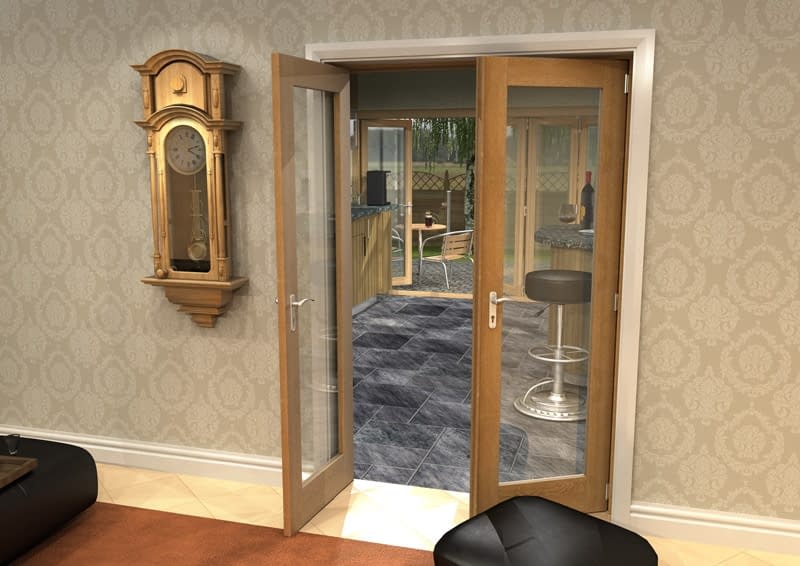 Designed to offer maximum light flow between rooms, our 1 Light Vision Unfinished French sets have a large glass area to make the most of those natural rays. Being supplied in unfinished oak allows you to apply your chosen finish to match your interior colour scheme, whether it's modern or contemporary.
Our internal French doors are provided with a matching oak door lining that can be finished to match your doors, or in a contrast colour to make your set a real statement piece. The liner has a maximum assembled height of 2156mm, so it can be trimmed down to a minimum height of 2010mm to accommodate the thickness of your flooring.
Get this 1226mm set within 5 working days with our free delivery.
This set comes with suitable hinges and a shootbolt for securing the slave door. Handles and a latch must be bought separately.