External French Doors
Prices starting from: £810.00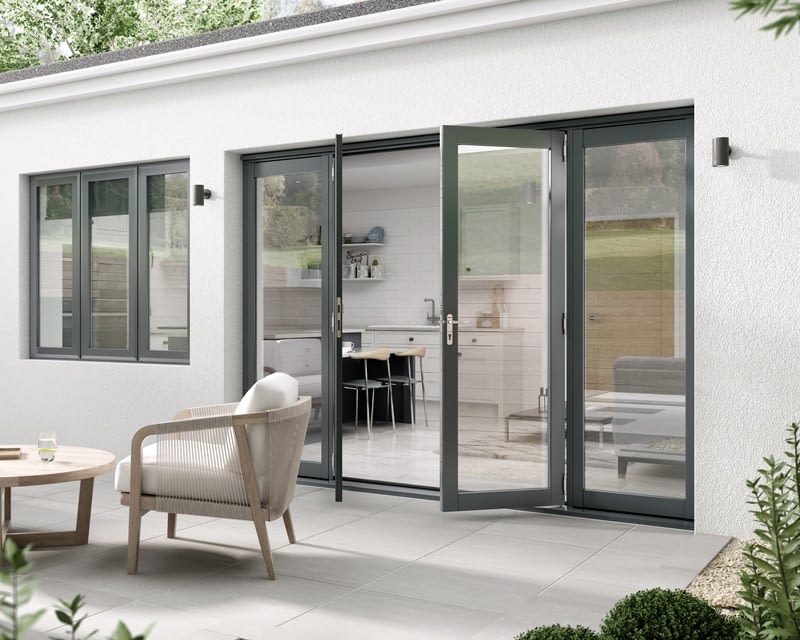 Simple yet classic, French doors offer the perfect way to connect your home with the outdoors when you've got a smaller opening to work with compared to the size of external bi-fold doors.
The French door style offers two doors side-by-side that open outwards into your garden, onto your patio or into your conservatory. Ours are always designed to open out, rather than inwards, which helps add to the effect that they're extending your living space and giving you the feel of a larger home, as well as improving the weather proofing of the set.
All of our wooden French doors are manufactured with style and security as equal priorities. Toughened double-glazed windows and solid multi-point locking systems keeping potential intruders at bay, while premium materials and timeless design help to give your home an added hint of luxury.
Further information about External French Doors
Despite UK security and environmental regulations being incredibly stringent, all of our external French doors meet and exceed every standard with flying colours, including energy efficient U-Values and product safety compliance.

The Aspire range of external French doors has choices suitable for all projects, and perfect for any home. Made from the highest quality materials – regardless of whether you opt for our unfinished or white primed, pine or oak French doors; these products are built for the long-run.

Our Esteem French patio door sets are a considerable 54mm thick, giving you the best thermal insulation out of all our French ranges.

Our other ranges are also extremely popular and are often designed to match or complement our external bi-fold products, allowing for uniform appearance with a variety of functionality depending on the style(s) you opt for, whilst still offering that luxury appearance when purchased alone. With a 44mm typical thickness, they're perfect for keeping your home safe, warm and stylish for years to come.

You have the option of purchasing one of our French doors in an unfinished style in oak or pine veneer, ready to be stained or painted any colour to compliment your design scheme, or a fully finished or white primed set ready to be installed in your home at a moment's notice.

All of our external French doors have engineered cores with veneers on all surfaces. This type of construction provides far greater durability and thermal insulation than older methods, the multi-directional timber being able to resist stresses that would make other doors warp and bow.
Read more about External French Doors