Internal Door Latches
Prices starting from: £6.00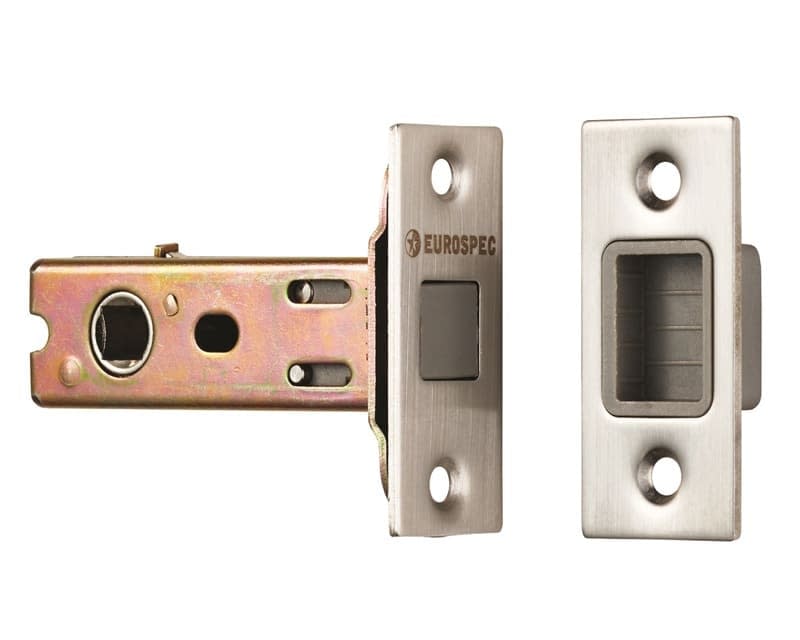 Our latches are available to pair with handles and internal door sets so that you can easily install your internal bi-folds or French doors.
Magnetic internal door latches allow for seamless operation of your internal door set; the magnetic tongue locates automatically into the keep, doing away with the need for a striker plate.
This striker-less design allows you to keep your doors and frame as flush as possible, while also preventing you from catching clothing or other items on protruding strike plates.
Further information about Internal Door Latches
Internal Door Latches To Suit Your Needs
Picking the right internal door for your home might seem a simple choice, but there are lots of added extras that will affect how it looks and even how well it works.
Finding the right door latch is the only way to keep a door functioning at its best. Having one that operates smoothly, under just enough pressure, and lasts for years might not seem like a big deal. You probably won't notice it working well. But a bad latch, one that sticks, scrapes against your door frame or squeaks when you use it, is impossible to ignore.
Our collection of latches are designed to be completely user-friendly and work brilliantly for years.
Tubular Latch Design For Easy Installation
When you're installing a brand new internal door, you don't want to do any unnecessary damage to the surface or the structure of the door.
To help keep latch installation hassle-free, we offer a choice of mortice tubular latch designs. Based on an original mortice latch design, these are modified to be much less complicated while still offering the same level of security and stability.
A tubular latch is smaller than a standard mortice look, meaning it takes much less effort to install. As it's easier to fit, you won't need to do as much drilling or cutting into your door either.
Magnetic Latches For Seamless Operation
Our magnetic latch designs hold the tongue of the latch inside the keep when they open. This gives them a smooth, satisfying operating feel with no stress caused to the handle or the door frame. This helps both the handle and the door last longer and makes these latches an ideal choice for high traffic areas.
This design can also help protect little fingers and reduce the chances of catching yourself, making them a safe option for family homes.
Magnetic internal door latches allow for seamless operation of your internal door set; the magnetic tongue locates automatically into the keep, doing away with the need for a striker plate.
Striker-Less Design
Another benefit of their magnetic construction is that our latches can be manufactured without a strike plate. This means that once they are fitted, they sit completely flush with the edge of the door. This reduces the chance of catching your clothes or injuring yourself either on the door or its frame.
Tubular Latches In A Choice Of Sizes
Our tubular latches come in two sizes of backset to fit interior doors with a range of stile widths. Our latches with a 57 mm backset should fit most internal sized doors with a standard stile width.
However, for glazed doors with a narrower stile we also offer a smaller latch with a 44mm backset. The shorter backset means there is less chance of hitting the glazing on your door during installation.
Guaranteed Against Mechanical Defects
We appreciate that a latch mechanism needs to last, so all our latches come with a minimum 5-year guarantee against mechanical defects. Our magnetic tubular latches even come with a 10-year guarantee.
All our doors and hinges are built to be robust and durable and they deserve an internal door latch that will work just as well. Our latches deliver just that.
Handles For Internal Doors Also Available
No latch can function without a handle. As well as door latches, we stock a range of internal door handles that complement our internal doors. From sleek, satin nickel to industrial matt black, browse our range of internal door handles to find choices suitable for any door style and any interior design scheme.
And for doors that need holding in place, we also supply
shootbolts.
Delivery And VAT Already Included
We refuse to ambush you with any unexpected price hikes, so every price you see across our site already has the price of delivery and VAT included in it. Delivery can be expected within in 5 working days.