Internal Folding French Doors
Prices starting from: £611.10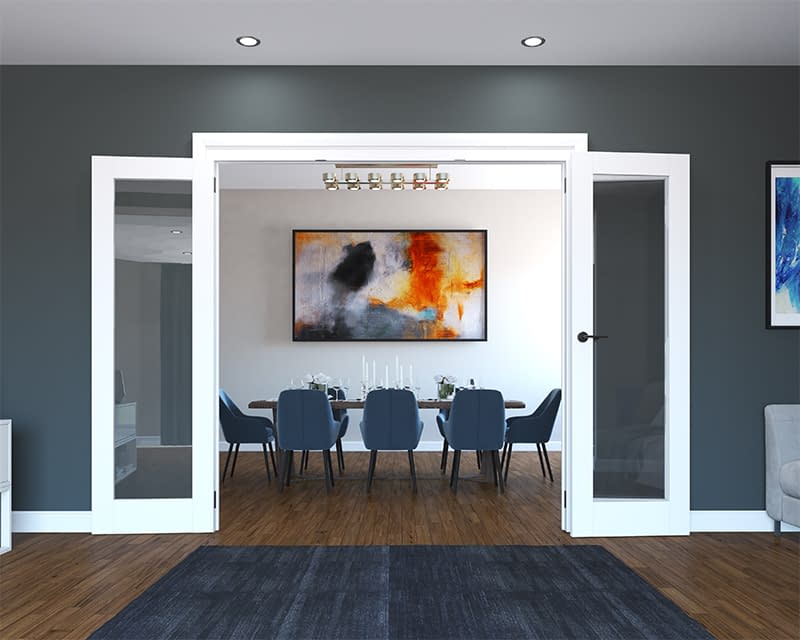 Save space and avoid obstructions with our Internal Folding French Doors. The included hardware allows these doors to fold back 180 degrees when fully open, letting the panels sit flat against the return wall. This keeps your room free from any protruding doors.
Our Folding French Doors are available in white primed, unfinished oak and fully finished oak, helping you to achieve the perfect match for your home. The options of clear glass, frosted glass or panelling give you the desired level of privacy for when your doors are closed.
Our fold flat French doors are supplied with the required operational hardware and framework. The only things you need to source are handles and a latch.
Read more about Internal Folding French Doors