If you've invested in a pair of internal French doors, then you'll want to make sure you're taking good care of them. Generally speaking, doors don't require much attention. they might need a spritz of WD-40 every now and then if they start squeaking, but other than that they're very self-sufficient.
There are some things that are worth knowing when it comes to your door maintenance however. They are, amongst others, how to clean them without making any marks, how to dry them and more that we will cover here. 
So read on for our expert advice on maintaining your internal French doors. If you'd like to shop our range, head over to our internal doors section.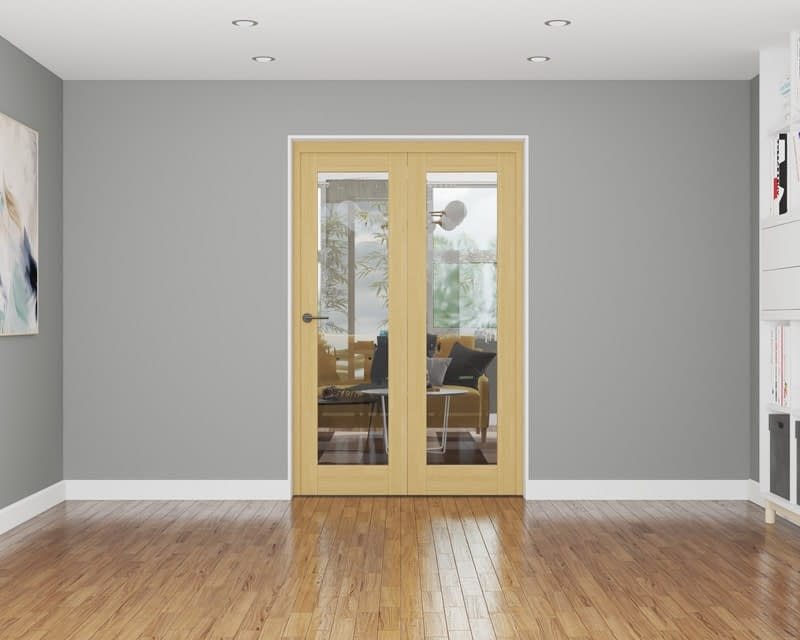 How Should I Clean Internal French Doors?
No matter what kind of door you have, they will benefit from being cleaned every now and then. As for the how, it is quite an easy one to wrap your head around. You can clean your doors in the same way you would clean any other part of your house but there are some things to know. 
Don't use too much water, especially if the doors are wooden. Moisture causes wood to warp and rot over time. Your doors will have been treated and will be varnished and primed and so on so they aren't completely defenceless against moisture. 
If your doors are made from uPVC avoid chemical cleaners, this can cause damage and discolouration. 
Be careful when scrubbing your door and make sure you and when it comes to the glass panels, consider using some newspaper. Apply window cleaner to the panel and then scrub the glass in a circular motion with your newspaper to clean. Then go in vertical and horizontal movements to remove any streaks.
Don't let the newspaper get too wet or the ink will run and leave marks. 
How Do I Avoid Smear Marks?
When you're cleaning the glass panels on your French doors you don't want to leave any smear marks. Newspaper, as we just alluded to, is a good way to remove any smear marks. 
The best way to avoid smear marks is to get a squeegee. They're inexpensive and they will make the job easier, otherwise old newspapers work well.
Avoid any abrasive material when it comes to cleaning the glasses this can scratch the glass. Microfibre cloths are the best for this.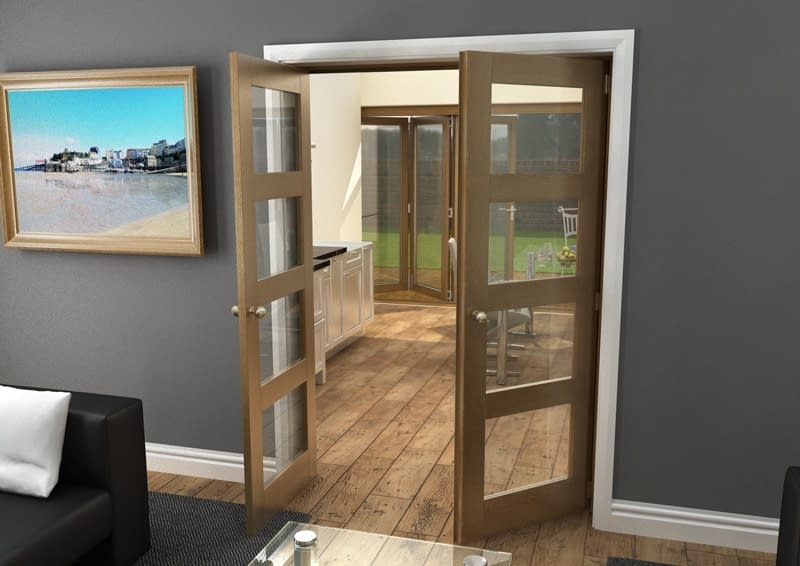 How Should I Dry Internal French Doors?
When it comes to drying your doors, you need to make sure they're dried effectively, especially timber doors. Not drying your doors properly when you clean them can lead to a shorter lifespan as moisture will contribute to rot and warping. 
The main thing to keep in mind is to be sparing with the water in the first place. Especially if you're in cold weather or the winter seasons. The water will take longer to dry so it's important to get the door dried sooner. 
A dry cloth will be effective in drying a door, and it's worth blasting the heating for a couple hours or so afterwards to dry where the eyes can't see. 
Again, old newspapers are effective in drying a door, particularly the glass as it will continue to remove dirt and debris as you dry it. 
Lubrication & Varnish
Other than keeping on top of the cleaning, there's only two other main things to keep in mind. 
Keeping the door lubed is a pretty commonly known one, and it's likely you've already got WD-40 in the home ready for when your doors start squeaking. You should check your doors about twice a year to ensure all the moving parts are working as they should. 
As well as lubrication, your internal French doors will benefit from varnishing. This is easy to do, use tape to make sure you don't get it on any of the hardware like the handle or glass panes.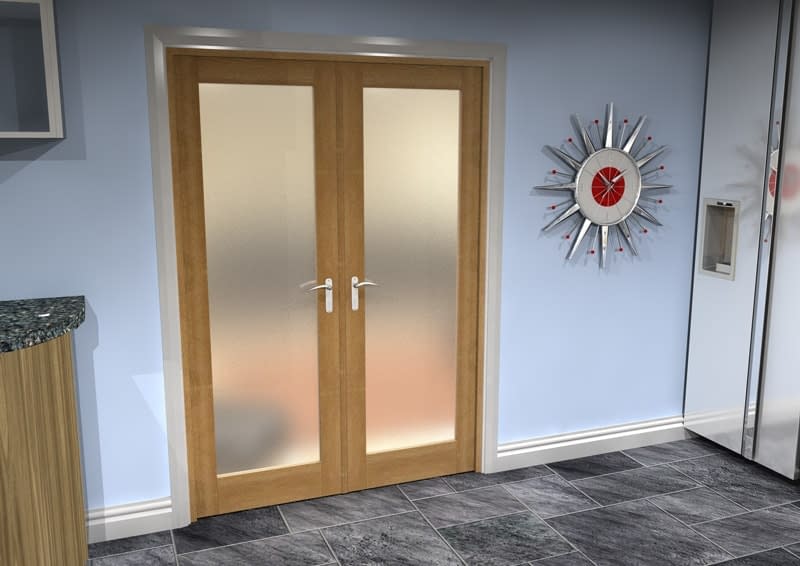 For more helpful guides on our French doors, see the following:
Shop our entire collection of internal French doors in our internal doors section. Check out our internal bifolds range too, as well as our external doors. With so many options to choose from, there's something to suit any budget and interior. Buy online today!