External back door sizes: size guide
When looking at external back doors it can be easy to assume that each and every one is exactly the same size. Without carrying a tape measure each time you visit somebody's home, there's no real way to identify whether they are actually the same size or not.
Even so, there are several different "standard" exterior doors sizes that set in place to comply with UK building regulations.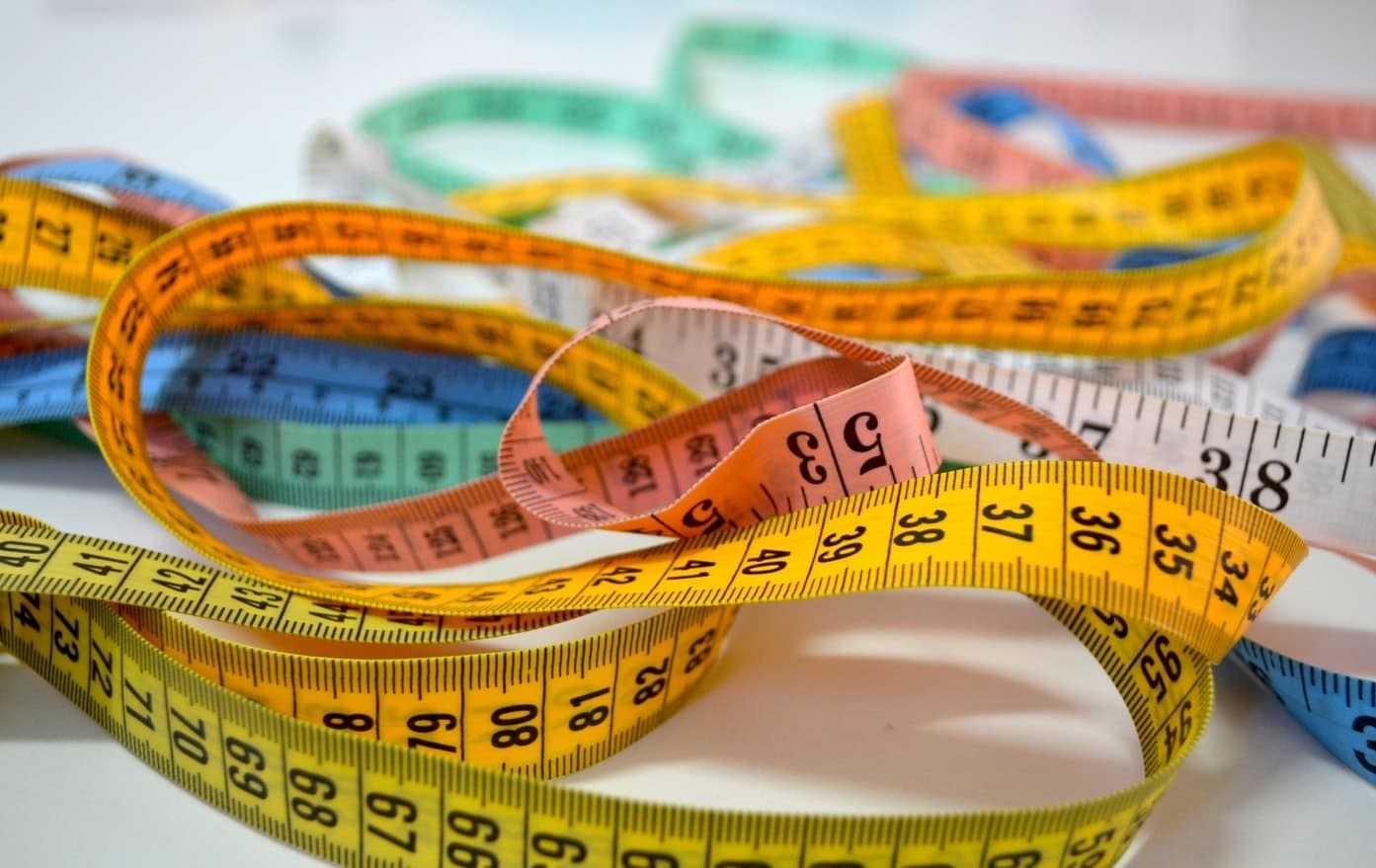 Standard External Doors Sizes
UK building regulations set a requirement for the minimum width and height of the entryway to your home. As long as either your front or back doors of the property meets or exceeds that requirement, then other external doors can be any size at all. Standard door sizes include:
Widths of 27, 30, 33 and 36 inches
Heights from 6.6ft to 8ft
The International Residential code requires that the main exterior door to a property needs to be at least 36 inches wide and 80 inches tall. Because of this international standard, new builds usually feature a standard external door width of 36 inches (3ft) and a height of 80 inches (6.6ft).
These will fit a rough structural opening of 38 inches by 82.5 inches. The additional space is to take into account the floor covering and the door jamb. There should be a very small amount of space between the door and the door frame to allow for smooth opening and closing, and to compensate for the small amount of swelling that may occur in humid conditions.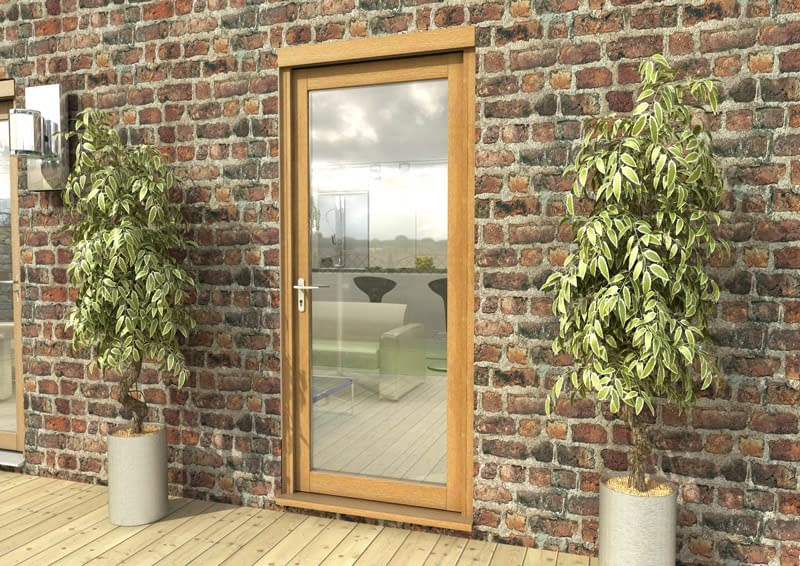 Standard External Fire Doors Sizes
Just like other front and back doors, external fire doors have their own standard door sizes. Fire doors must also abide to other regulations, including a fire rated external door frame, and a minimum door thickness of 44mm. Metric standard door sizes for external fire doors are as follows:
Widths of 686mm (27″), 762mm (30″), 838mm (32) and 915mm (36″).

Heights from 1981mm upwards.
Every home requires something different from its external fire door. Using these standard door size guides as reference, you will have no trouble finding the right external door for your home.
How to Measure a Back Door
To measure the size of a rear door opening, you should take three measurements for both the height and the width:
Measure the height from the ground to the top of the opening at the left hand side of the door. Measure the same distance again on the right, and then again in the middle of the door. If there is a difference, take the smallest of the three measurements.

To measure the width, take the measurement from edge to edge at the top, again at the bottom, and at the middle, and take the smallest of each of the three.

Deduct 10mm from both the width, and the height. This is to give some clearance to make the door's installation process run smoothly, and allow the door to move easily in the opening.

Measure diagonally from the top left to the bottom right, and again from the top right to the bottom left. Both measurements should be very similar, usually within 5mm of each other. If they are not, the opening will need shimming to make it square.
Make sure you use a metric tape measure that is intended for DIY use and not a dressmaker's tape measure. This is because these are made from fabric and may stretch, giving you inaccurate measurements.
In some cases, you may find that your door and/or door frame will be slightly taller on one side than the other. It is unlikely you will find a back door opening that is perfectly rectangular, as both the house and door frame are likely to shift and warp over time. This is most prominent in external wooden doors, especially older doors, due to their ability to soak in moisture.
Not all properties have doors that fit these standard metric door sizes. In this case you might look at getting made to measure doors. Unfortunately single doors made to an exact specification can be very expensive. A more cost-effective solution is to purchase solid timber doors in the closest standard size and have your carpenter trim them to fit on site.
That said, the best option for very large openings may be to install french doors, or to get a standard sized door and add sidelights. This will make up some of the difference in width or height in your opening. Double doors are a fantastic option for homes with a much larger opening. Where most external doors fail to fit these openings, external french doors can be implemented to make the most effective use of them.
Bear in mind that there is a lead time on the manufacture of bespoke, made to measure doors. Depending on the material you choose for your door, this could be between 10 and 12 weeks. External doors need to be robust for security and insulation purposes, so the materials will be carefully selected to ensure the door is as strong and solid as possible.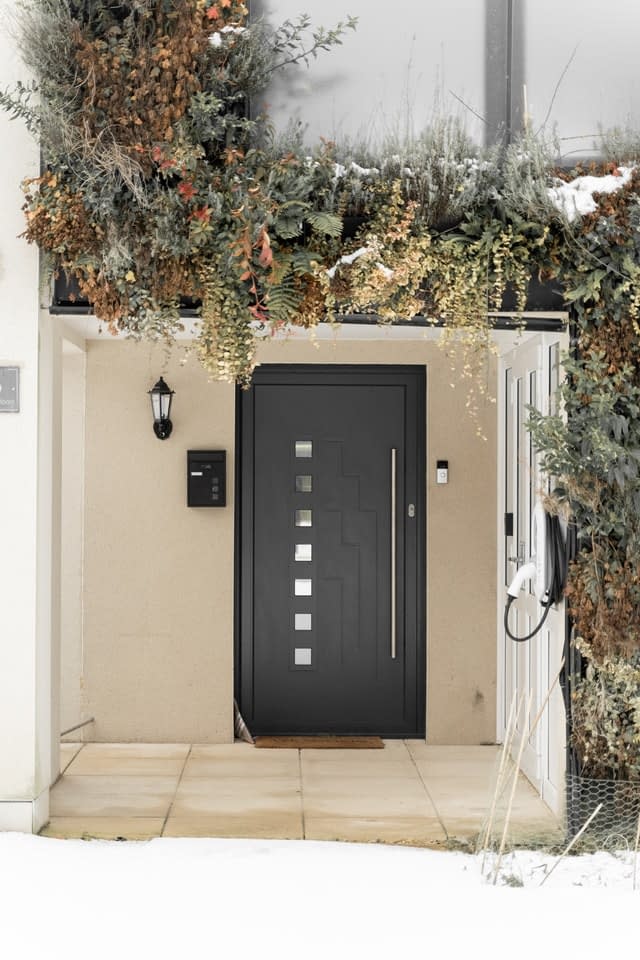 How Do You Adjust the Size of a Door?
As discussed earlier, there are many standard door sizes. If none of these suffice, you can buy made-to-measure doors instead. External doors should be solid core, allowing you to trim them down to size quite easily.
Some wooden doors are hollow; these should not be used for external doors because they are not strong enough to prevent someone breaking them open. Engineered and solid core doors are specifically manufactured to help prevent break-ins, whilst also increasing your home's thermal efficiency.
Some cheaper external doors have an engineered wood core, and come with hardwood lippings which can be sanded or trimmed to fit slightly smaller openings. The lippings are usually around 20mm thick and run around the door, so if the difference in size is minimal you can sand or plane a little off both sides of the door to improve the fit.
How to Secure a Back Door
With front and back doors, it's important that you choose a thick, strong door. Ideally your back door should be at least 44mm thick – the thicker the better. Just be careful that your new door does not exceed the thickness of your door frames.
If you need to trim the door, make sure that you remove it from the jamb, and that you trim the jamb to match the door. Work slowly and carefully, and remove small amounts at a time, re-testing the fit frequently.
It's better to remove too little, and then have to cut a little more off, than to ruin the door by removing too much on your first try.
If you are buying a back door with glazing, make sure that the windows are double glazed (or triple glazed) for extra security and increased thermal efficiency.
Some doors have small, narrow windows at the top, and even they should be toughened glass, to reduce the risk of the window being broken and a would-be intruder trying to operate any latch or handle from the inside.
With all of this in mind, finding the perfect door size for your home should be a breeze. There are many standard door sizes out there that may fit your home's door frames with ease, but it is important to consider the fact that you may need to put in that little extra work for the best results.
Shop our full selection of external doors, including French and bi folding designs. With options to boot in our internal doors range, we have something for everyone no matter the size or scale of your project. With safe & secure door designs available in premium timber, you can save money if you buy online today with our competitive trade prices.
For more information on our back doors, see the following: