Horizon Unfinished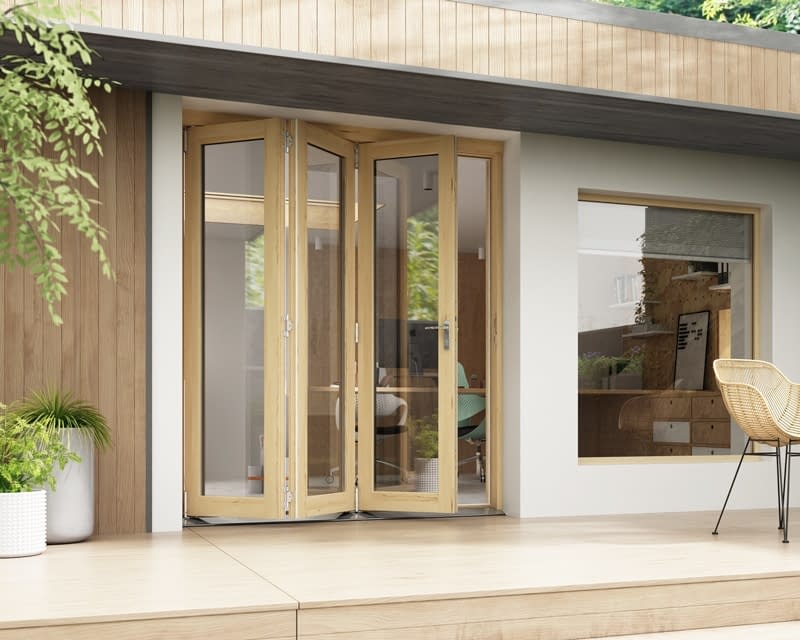 A blank canvas with the added performance benefits of 54mm doors comes in the form of the ASPIRE Horizon Unfinished range.  Supplied unfinished, you can apply any paint or stain for the perfect match to the colour scheme of your property, and fully reversible hardware gives you the option to fit the set your way.
The Horizon's 22mm toughened Low E double glazing provides the door set with a 1.4 U-Value, a whole 0.4 ahead of UK building regulations. As well as keeping your house warm today, you can be assured that our insulation technology will exceed benchmarks for years to come.
Security is just as important as efficiency, so our Horizon systems come with multi-point locks and high security hardware as standard to keep you and your home safe.
All of our sets are supplied with everything required for assembly and installation. All timber componenets must be fully finished before assembly and installation.
Please note that this doorset is treated with a high-performance preservative which includes a water-repellent material, designed to protect the product throughout its life. Before finishing your doorset, please ensure that your chosen paint or stain is compatible with timber treated with a water-repellent.