In the lifespan of an internal door, there are a few common issues that you could run into. One of those is a door that sticks. It's a very common occurrence that happens after extended use of a door. 
It can be the edge of your door scuffing itself, your hinges could be a bit loose, the strike plate of the door is causing issues and so on. Whatever is causing your door to stick, it's very likely you'll find a fix for it. You don't need to replace it, sell it or plane the whole door.
So in this guide we're going to explain how to diagnose, and fix a sticking door. Shop our expansive range of internal doors including bifolds and French doors for competitive trade prices on our high quality doors.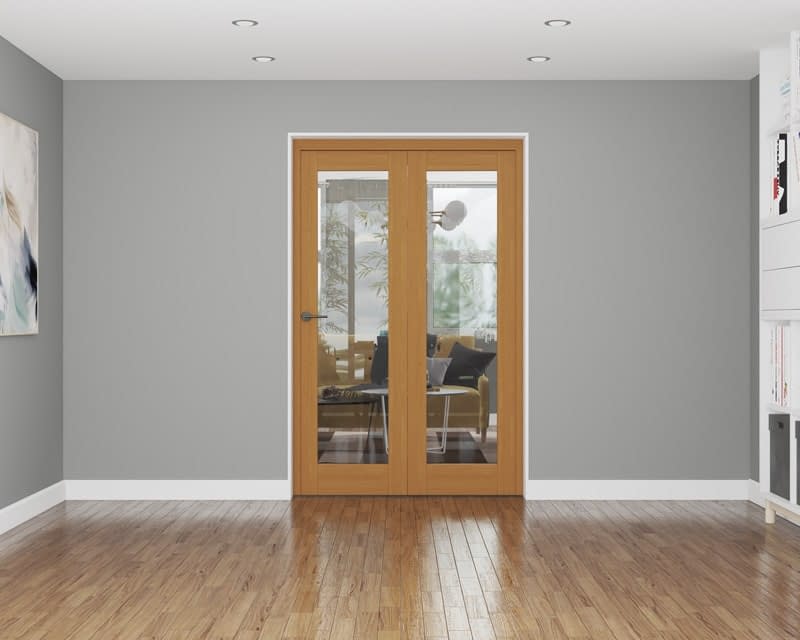 How Do You Fix a Sticky Door?
There are some common culprits when it comes to a sticky door and we're going to go over how you can remedy each one here. The first thing to do is determine where the door is sticking. This isn't always in the same place as there are a number of reasons why a door might stick. 
Tightening Hinges
If your door is sticking on the latch edge, a likely cause is that your hinges have started to come loose. This one is quite self-explanatory but there's some useful advice which is helpful to know.
For example, if you are to use a power drill to do this, ensure it is on a very low setting, low-torque and make sure the clutch is on a low setting too. Your hinge screws could break if you drill them too hard with a power screw. We recommend using a trusty screwdriver. 
If you can't tighten the screws, then they need replacing. 
Trimming the Door
If you find the door is sticking on the top edge of the leaf, then you might need to break out some tools and trim your door. People often think the best thing to do is to trim the door frame itself but actually we advise trimming the door.
This does involve taking the door down however. If you have a sawhorse, or anything that works in the same way then break it out. You'll also need a block plane to do this.if you don't have one, they're relatively inexpensive and you can find very cheap ones online. Otherwise your local hardware store should have some.
If you've never used one before, we recommend watching a brief video online just to get the gist of it. Otherwise, they're very instinctive to sue. They're essentially a blade with a handle and you just run it down where the door is sticking in one direction, trimming the door edge back. 
Tightening Your Door Jamb
If you find the door sticking on the bottom edge, then the most likely culprit is the bottom door jamb.This is easily seen to. Simply remove the jamb and screw it back on as tight as you can. It's that straightforward. This is a pretty simple task but if you're not great with DIY then think about calling on some help as you don't want to end up doing costly damage to your door.  
Modifying the Door Stop
A warped door can cause your door to stick, but if you have an expensive, antique or sentimental door that you can't bear the thought of replacing, or simply don't want to, then adjusting the door stop instead will work. 
The doorstop is a vertical piece of wood which ruins down the centre of the door casing. Pry this strip of wood up and then re-nail it. This should be adjusted to accommodate your warped door. 
For more helpful guides on our internal doors check out the following:
Shop from our full collection of internal doors, including bifold and French doors for a wide and varied selection of stylish doors for the home. With competitive trade prices, premium timber and sustainably sourced doors, shop at Aspire Doors!