Calibre Heritage 1 Light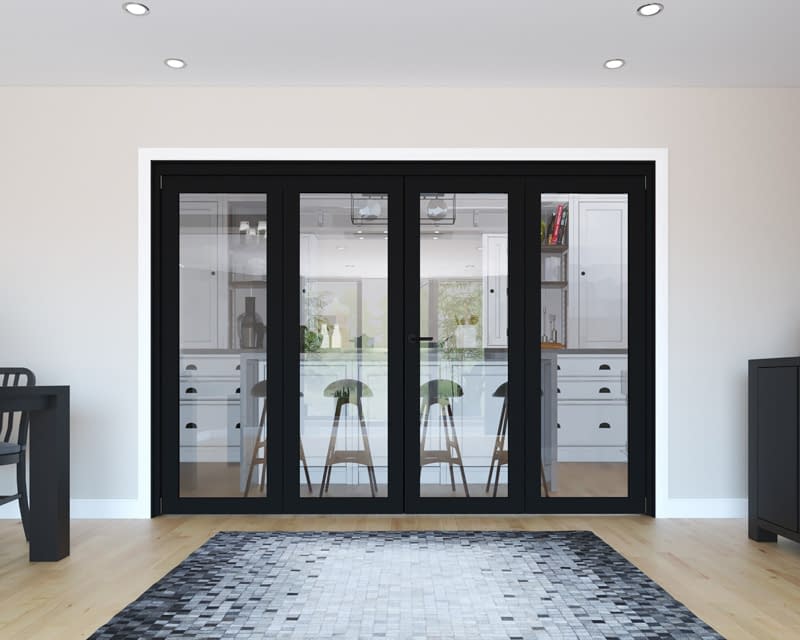 Make a statement and maximise flexibility with our Calibre Heritage 1 Light folding French doors. Supplied pre-finished in a flawless matt black paint, these heritage style doors provide a stylish industrial centre piece without the need for finishing on site.
Special pivot hinges allow our Calibre sets to fold back 180 degrees when fully open, allowing you to make the most of your space in any situation.
Slimline timber framing on each panel replicates classic steel doors, while giving you as much glass as possible. These heritage folding French doors use the same premium brushed stainless steel hardware as our other Calibre ranges, ensuring smooth operation for years to come.
Our Calibre Heritage sets include a set of sleek matt black handles to complete your industrial look. They're also supplied with all necessary framework and operational hardware, as well as installation instructions to guide your fitter.
This 3 door system is universal, allowing you to choose whether to have the handled door on either the left or the right, and which room to open into first.