Bi-fold doors are becoming increasingly popular both as external doors and as internal doors in areas where people want to enjoy a more flexible, open-plan set up. Bi-fold doors are attractive and luxurious, and they offer space-saving benefits too because of the way they fold up on each other when you open them. These doors are relatively easy to install for the average DIY enthusiast, but it's important that you get the right size door for your home.
How Are Bi-Fold Doors Sized?
External bi-fold doors are designed to fig brickwork openings that are 1.8m in size or bigger. They come in a range of sizes and door patterns, starting with two doors, and ranging up to six doors for the largest openings.
The door configurations can vary – so a six door set up could be 3 + 3 doors (so the doors fold onto each other on each side), or 5 + 1 doors. In addition to having to think about the width of the door, you should pay attention to the height of the door as well – the standard opening is 2095mm tall. If you need other sizes, then they would need to be custom made.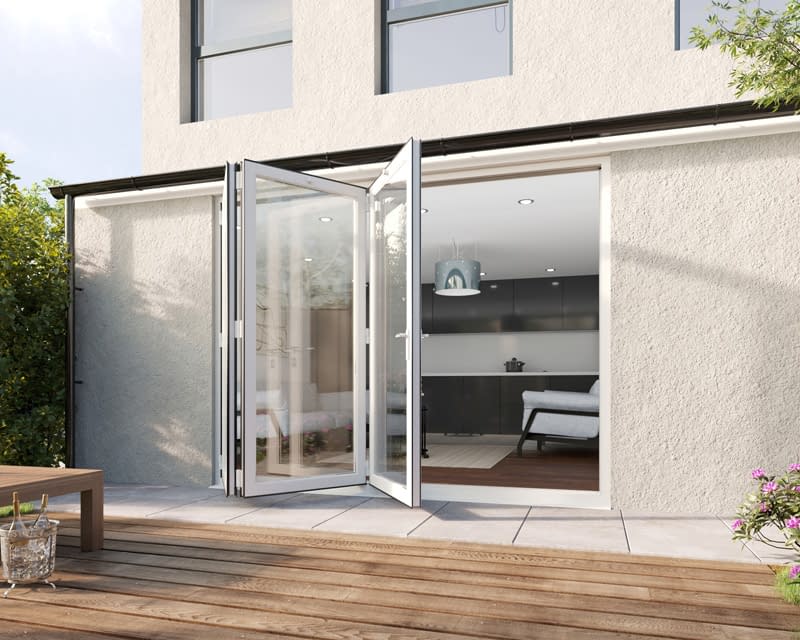 What Are Standard Bifold Door Sizes?
The standard bifold door sizes when it comes to width are:
1800mm
2100mm
2400mm
2700mm
3000mm
3600mm
4200mm
4800mm
And the standard door height is 2095mm. It's important that you give measurements in MM, rather than CM, when you order doors – a few mm may not seem like much of a difference, but it will be important both for energy efficiency (draft prevention) and security. If you aren't certain of the size of your door opening, get it measured properly so that you get the perfect size.
How Do You Measure the Size of Door You Need?
If you're planning on getting someone else to install your bi-fold doors, they may come out and measure them for you. If that's not the case, or if you want to install them yourself, you should measure them up yourself. It pays to follow that old saying about measuring things twice, because if you purchase the wrong size that could be an expensive, and inconvenient, mistake!
To measure your doors you need to work out the size of the aperture and the tracks. The size requirements are generally the same whether you are thinking of using uPVC, aluminium or wooden frames: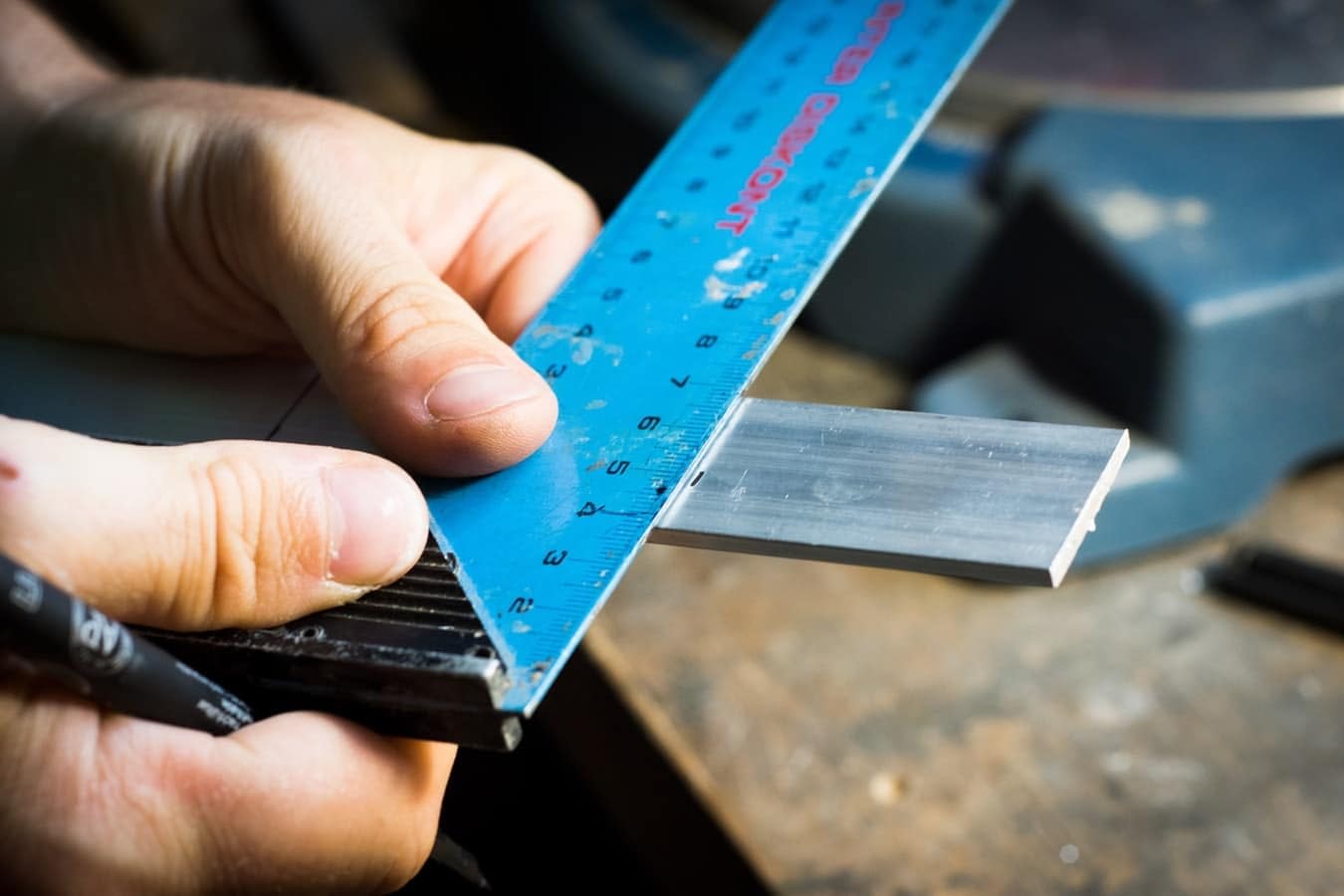 Firstly, take a large spirit level and measure the cross corners of the aperture, to make sure that the opening is perfectly square and true.
Take three measurements for the opening's width and the height – one at each end, and one in the middle. Deduct 10mm from the smallest of those measurements to get the size of the door.
The width and height of the bi-fold door should be considered to be the structural opening size, minus a 'fitting tolerance' of between 10 and 15mm. If your aperture is not within that range, then you may need to get it custom made.
Once you know the standard size, you need to think about the threshold and the tracks. If you opt for a flush track, then the height of it is the underside of the sunken track – 45mm below the 'floor level' on which the door is installed.
Check the layout of the room where the door is being fitted, and make sure there is room for the door to move. You will need to decide the door configuration you want e.g. 1+1, 2+1, 3+0, 3+3, 5+1. Make sure there's room for the door to fold and slide outward or inwards. Bi-fold doors take up less space than normal doors so it shouldn't be an issue, but if space is a premium it is worth thinking about.
The doors are usually assembled while they are being installed, so it's pretty easy to fit a timber folding door – you'll just need to fit the bottom track, install the side jambs, then the top track, and finally add the individual panels. As long as the opening was measured properly and you've purchased the correct size, you should find installation to be a relatively stress-free process.
Note that you will need to fit trickle ventilators, at a minimum – and if you're fitting doors in a kitchen area with a gas oven, you should install gas vents for health and safety reasons.
Tips
Remember to measure your door frame at three different heights, and subtract 10mm from the smallest measurement, to ensure you get the right door size when purchasing.
Summary
Bifold doors are a great space saver, they look good, and they're perfect for creating a bright and airy environment. Use internal bifold doors to join a living room and a kitchen for a 'temporary open plan' arrangement, or use external bifold doors to connect your back garden to your living room and let in plenty of natural light whilst giving you a great view. There are lots of size and style options available, so measure up your home today and pick out the perfect design!