One of the primary functions of an external door is to keep potential intruders out of your home. And this function is particularly important at the rear of your property, where would-be burglars will be able to hide from the scrutiny of passing traffic, and avoid attracting the attention of your neighbours.
Patio doors with large sheets of glass are notorious for attracting break-ins, as they allow burglars to see into the property and evaluate which valuables they'd like to steal beforehand.  The glass can be smashed to gain entry – but the burglar will usually instead attempt to force the lock, or lift the glass away from the frame.
With back doors being as vulnerable as they are, it's vital that we take special steps to safeguard them.  But this securing a back door requires a slightly different approach to securing a front-facing one:  there's no use, for example, in installing a peep-hole – as no burglar is going to knock on your back door as they might the front one.
Let's look at some of the ways in which this might be done.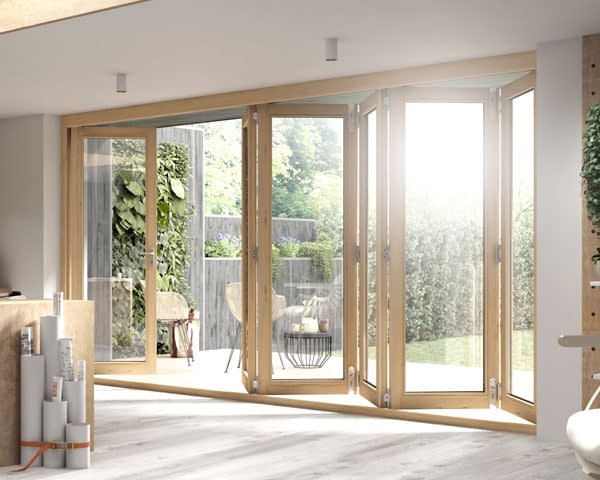 Deadbolts
Ideally, all the exterior doors in your property should come with at least two separate locking points. The deadbolt should form one of them. Over the past few years, the use of 'bump' keys has risen– they're not only more easily produced in large volumes, but they're more difficult to force and pick.
A deadbolt should extend an inch of so into the doorjamb.  If the surrounding frame is made from wood, then it should be protected with a strike plate. Without this, the frame is likely to be chipped away at over time – to the point that the door won't be held in place properly. This, obviously, is a major security risk.
Security Hinges
The most vulnerable point of any door is the point at which it attaches to the surrounding frame. If a burglar is sufficiently resourceful, he might be able to remove the hinges or destroy them – and then remove the entire door. Investing in a decent set of hinges will therefore drastically improve the security of your door.
There are several sorts of high-security hinges to choose from, but among the most popular of these is the 'security-stud' style hinge. This sort of hinge makes use of special studs which lock the two parts of the hinge into one another when the door is closed – so that even if the entire barrel has been removed, the door will remain locked into place.

Curtains
As we've mentioned, one of the chief reasons that back doors are so often targeted by thieves is that they offer an opportunity for the thief to see inside the property. A set of quality curtains will go a long way toward preventing this.
They're inexpensive and impermanent, and thus don't require a big commitment from the homeowner. Blackout curtains offer the greatest protection, as well as keeping unwanted sound and light out.  But even a set of thin blinds will help to disguise the contents of your interior.
Naturally, you'll need to match your choice of curtains with your door. In multi-panel folding doors, which expand outwards as they collapse, your blinds will need to leave enough room for the doors to property collapse.
All of our external back doors are safe and secure and you can shop the whole external range on our website. Including external bifolding designs as well as classic external French doors. If you're working on a big project, then check out our internal doors too. You can make crucial money savings when you buy our high quality premium timber doors for competitive trade prices at Aspire Doors today!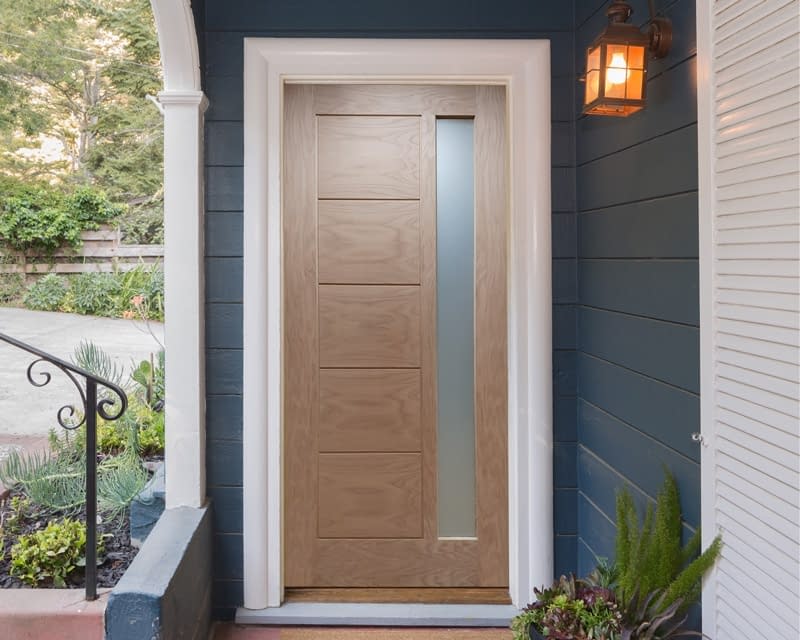 For more information, see: