If you share a home with a small child, then keeping them entirely out of harm's way can be difficult. The modern house is packed to bursting with things that might do an unsupervised child harm.
You might first think of the sharp objects in your kitchen drawers, or the plug sockets, or the rickety bookcase that might be clambered over. But these dangers are just the opening entries in a very long list – of things that you might not think of as dangerous until your children encounter them.
A set of small fingers can easily get trapped in a slamming door. Or, perhaps even worse, a door might be left open, allowing an unsupervised youngster access to the outside world and all its dangers.
There are arguments to be made for and against exposing your child to danger in controlled amounts – but we won't offer parenting advice here. What we will do is discuss how to make your external back doors friendly for children, with a specific focus on the back door.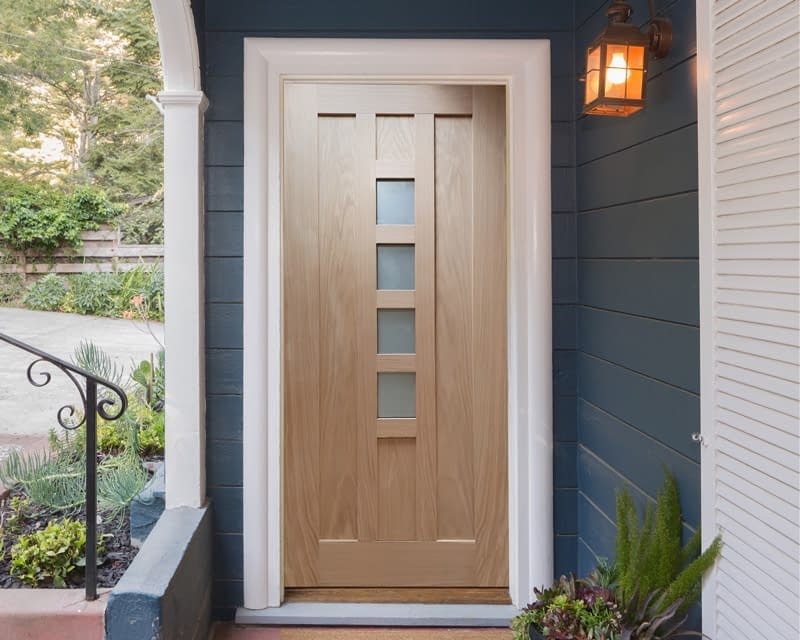 Should I Install a Door Opening Alert/Chime?
If you've visited a small corner-shop recently (one without a set of automatic doors) then you might have heard a bell ring. The purpose of this sound is obvious – people who work in the shop will want to know that there's a customer present, so that they can modify their behaviour accordingly.
The usefulness of this feature isn't restricted to shops. It's impossible to keep a close eye on your child for all hours of the day – and making the attempt can be extremely stressful. If you're doing a household chore, like washing the dishes or hoovering the landing, then being made aware the instant the back door opens will allow you to investigate quickly.
A high-pitched, resonant chime can be heard even over the roar of a vacuum cleaner (in just the same way that a triangle can be heard over a full brass section).
There are few sensations more nauseating than the realisation that the back door is open and your child is nowhere to be seen – but a decent alert can help to avoid disaster. Bells of this sort are inexpensive, but sure to prove invaluable in the long term.
How Do You Prevent a Door From Slamming?
Another, entirely different cause of upset is the slammed door. While this isn't quite as traumatic as having your child go missing, it is a great deal more common. Since external doors are far more substantial than their internal counterparts, the consequences of a trapped finger can be more severe.
What's more, you might not have the option of propping the door open indefinitely – as that will severely hamper you home's energy efficiency.
If your door comes with knob-style handles, then you might look at wrapping them in a protective shield. These are available inexpensively, or you can make your own out of old cereal boxes and tape.
They cover the knob, meaning that you'll need to squeeze them to turn the handle. An adult will be able to do so, but a small child won't.
Another even cruder method is a doorstop. This will keep a door permanently wedged open, so there's no risk of slamming. They're perfect for when you'd like to get some air into your interior, and you're able to keep an eye on your children while doing so.
For the best option, however, you'll want to use the door closer. Like the door chime, these are very common in small shops (where slamming the door in a customer's face has an immediate commercial consequence).
They work by slowing the door down just before it hits the frame, and going the rest of the way more slowly, hugely limiting the impact on any appendage that might be in the way.
As well as preventing slamming, a door closer will also (unsurprisingly) close the door for you, making them great for the energy efficiency of your home, too.

How Do You Install Door Closers?
Door closers tend to come in two different sorts. There are pneumatic closers and hydraulic ones. The former should be mounted to the top of the door, with the jamb bracket attached to the head and the chain adjusted to a length where the door can easily open and close.
The latter should be installed in much the same way, except you'll need to turn a screw to adjust the closing speed.
It's important to take stock of the task and assemble the necessary tools before you get started.
Be aware that only timber doors can be modified in this way; uPVC and aluminium doors are not designed to be drilled into, and making the attempt can and will ruin the door.
When you buy a door closer, you should find detailed instructions packaged inside for an easy installation. In most cases, you'll be able to take care of the whole thing yourself, though the process will certainly be easier if you've got a friend to hand.
You'll need a short ladder, a drill and a screw. If you're unsure of yourself, then it's worth seeking the services of a reputable local tradesman.
How Do You Prevent a Child from Opening an External Door?
Among the best ways of preventing your child from getting out is through the use of locks.  All of your external doors should come with two locking points, ideally. This will help prevent burglars from getting in, as well as adventurous children from getting out.
For convenience, a security chain makes an attractive option – just install it beyond the reach of your child, and they'll be totally unable to get out. Plus, if you've installed a door chime, then you'll be alerted to them making the attempt.
If you've got small children in your home, then you should consider the rear door a pressing safety concern. Fortunately, with the right action you'll be able to minimise the danger and safeguard your child throughout the years when they're most vulnerable.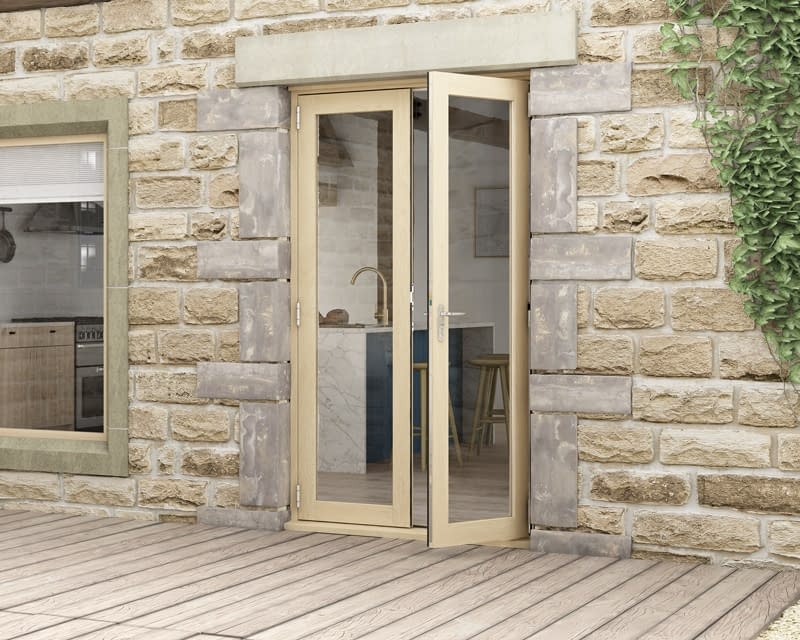 For stylish door designs, buy online here at Aspire Doors, check out all of our external doors, including bi folds and French doors and our internal door range for a full selection of doors made from premium timber and materials. Available at competitive trade prices, save money when you buy online today!
For more help, read: