It should probably go without saying that the doors on the outside of your property are the most important. They don't just ensure your privacy, after all, but your security and comfort, too.  And while it might be that your front door contributes a great deal to the way that your home looks, it's the external back doors that are more vulnerable to break-in attempts.
A high-quality back door will contribute enormously to the thermal efficiency of your home, as well as keeping intruders at bay. But this will only be so if it's given the required maintenance.  Timber doors in particular require occasional attention if they're to resist warping, rot and other deleterious effects.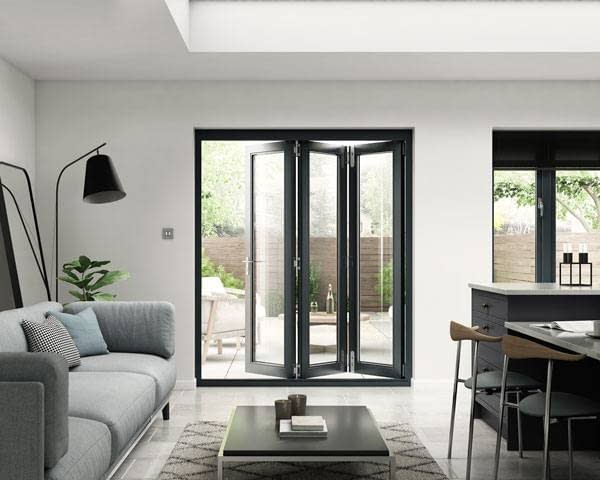 How Can I Paint My Exterior Back Doors?
A coat of finish will give your door the protection it needs against unwanted moisture. This is especially important in external doors, which must face constant changes in humidity, temperature and pressure over their lifetimes.
If water has managed to get into the fibres of the wood, it'll exacerbate warping effects and cause your door to change shape more quickly. It might also rot the wood – which is disastrous, and will probably necessitate the door being replaced.
As such, it's worth waiting for a very dry day before doing this job – as if the door gets wet before you've applied the paint, you'll be unable to get started.
Before applying a new coat of paint, you'll need to remove the old one. But first, we'll want to prepare the door for painting. Lay down an old bedsheet or some newspaper. Remove the furniture from the door – including letterboxes, knockers, handles and locks.
Next, remove the paint using paint stripper. If a little bit of paint remains, don't worry – you're going to be sanding the entire door next with light sandpaper to achieve a smooth finish. Run a damp cloth over the entire door to remove any loose pieces of grit or dust, and let the door thoroughly dry; you'll then be ready to get started with painting it.
You'll need to apply several coats of paint to achieve the desired finish, letting each properly dry before moving onto the next. The first of these should be a coat of primer, which is usually white in order to help subsequent layers show up as the right colour.
Once that's done, you'll want to apply a coat or two of gloss – it's better to apply several very thin layers than a single thick layer, as the latter will be far more prone to dripping. Once the topmost coat is dry and you're happy with the way the door looks, you'll be able to reattach your hardware.
If you're setting a day aside to paint the door, get started as early in the morning as possible – each layer of paint will dry far more quickly in the middle of the day, and you won't want to leave your back door unlocked when you retire for the evening!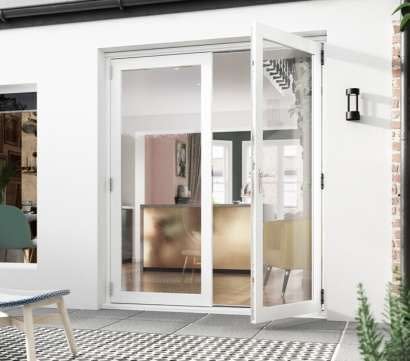 How Do You Clean External Back Doors?
While re-painting your back door is a job that need only be done once every few years, cleaning the back door is something that should be done more often. The sorts of gloss paints used on doors are built to resist stains and moisture, and thus it's easy to clean them with the help of a simple damp cloth.
It's crucial to take a gentle approach, as being overzealous with abrasive chemical cleaners and scrubbing brushes will permanently damage the door. Lint-free cloths and sponges are ideal; scouring pads should be avoided.
As should power-washers and garden hoses, as they'll not only soak the door, but penetrate the edges and soak the interior of your home, too.
If your door is equipped with glazing, then you'll need to take a slightly different approach to cleaning it. You'll find glass-cleaning products designed especially for the job, but you might also get comparable results from tried-and-tested homebrew solutions, like vinegar and scrunched-up newspaper.
The caustic effect of the acid will chew up any stains, while the slightly abrasive effect of the newspaper will produce that all-important shine. This approach tends to leave a faint odour, but if you're scrubbing an external door, you might find that this isn't such a problem.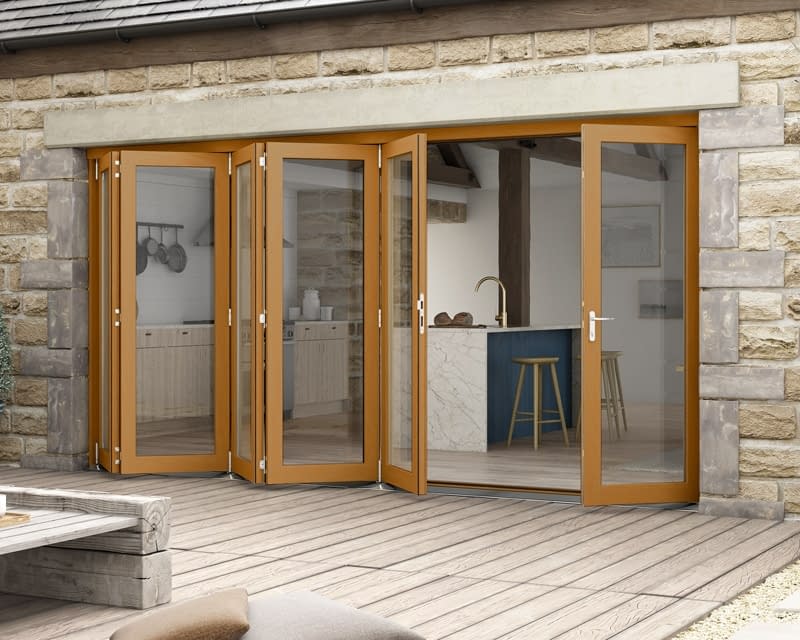 How Do You Replace Weather-Stripping?
One of the most important components of an external door is the weather-stripping which surrounds it. This (usually rubber) seal surrounds the door, preventing air from penetrating the gap and entering the house.
But over the years, as the door is repeatedly opened and closed, this seal will deteriorate – as will its performance. What this means is that eventually, cold air will be able to get into the house far more easily, and the building's thermal efficiency will suffer.
To prevent this from happening, you'll need to occasionally replace your weather stripping. Exactly how this should be done will depend on the age of the door. You'll find that newer doors often come with a special groove set into the casing, into which the weather-stripping will be set.
To replace yours, the best approach is to simply pull out the old weather stripping and take it down to your local DIY shop in search of a like-for-like replacement. You find a match in the form of a rolled-up length of foam or rubber, or a more rigid length of stripping that must be nailed into place around the door.
More likely than not, you'll be replacing the rubber sort. One of the big advantages of this material is that it can be installed and removed without the need for adhesive – just wedge the thin strip into the groove, and the rubber cushion should face outward ready to absorb the impact of the door.
Once you've gotten a little bit of the rubber into (or out of) the groove, the rest of the seal should follow without much difficulty.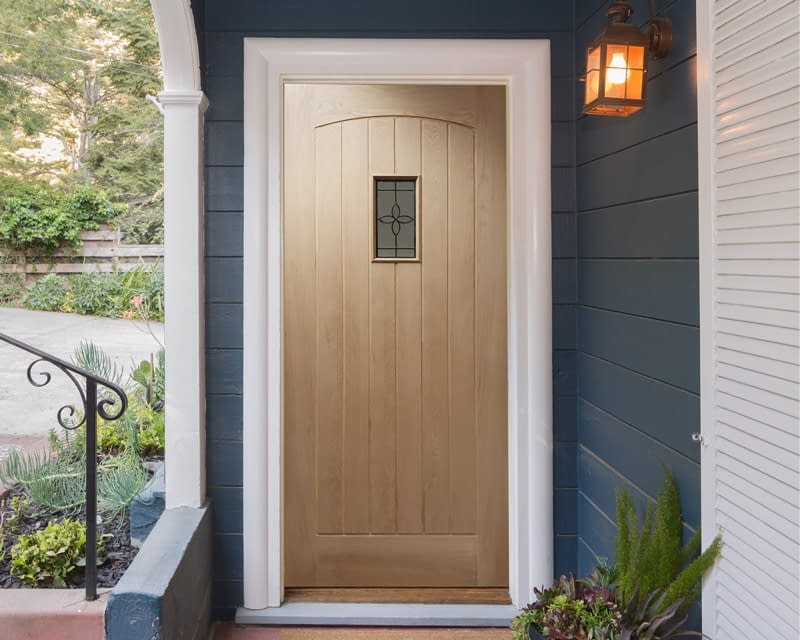 Shop from our full range of back doors in our external doors range, alongside our external bi folds and French doors. With wide ranges of internal doors to shop, all made from premium timber and exuberant materials, you can make savings if you buy online at Aspire Doors today. For more of our informative guides, check out the following: