If properly cared for, a back door can last for a decade, or longer. Sadly, in the rush to keep up with vacuuming carpets and washing windows, we often forget about cleaning and maintaining our doors.
Cleaning your back door won't just help maintain its appearance – it will help keep it in good condition, too. When dirt and debris builds up on wooden doors, it provides a foothold for damp, which can rot the door.
It also attracts pests, which could cause further damage. Damp can cause paint or varnish to crack and peel, too, which exposes the wood and makes it more vulnerable to damage.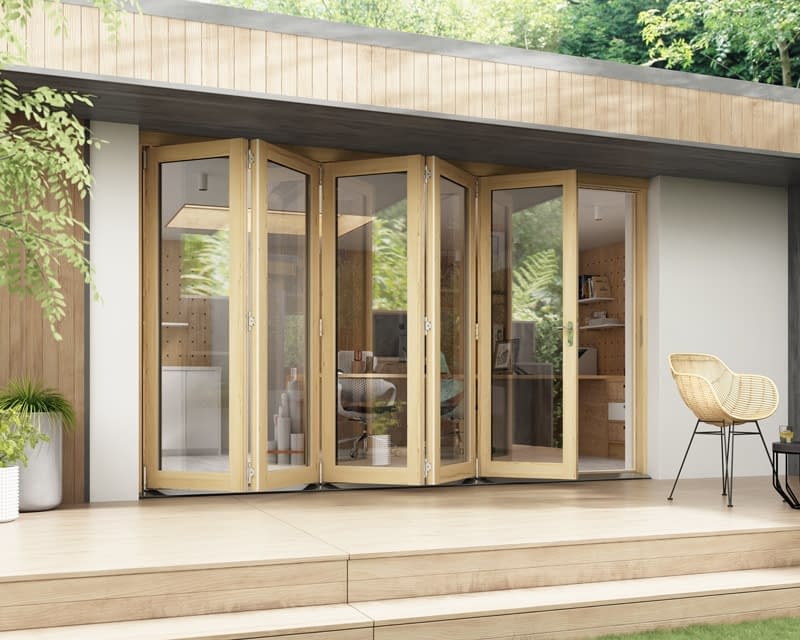 How Do You Clean Door Glazing?
If you have a back door with large windows, you will want to keep the glass clean. You'll also want to clean the area where the glass meets the seal (mould and mildew can build up here, greatly shortening the seal's life).
You don't need to use harsh chemicals to clean windows. A solution of mild, soapy water will do the job – and many people swear by using a solution of warm water and vinegar, and using newspaper to wipe the window down for a sparkling, streak-free finish.
To clean glazing, begin by wiping the window with a lint-free cloth, then wipe it again with a sponge soaked in a solution of washing up liquid and warm water, paying particular attention to the area where the glass meets the seal.
Finally spray a solution of water and white vinegar onto the window, and buff with newspaper.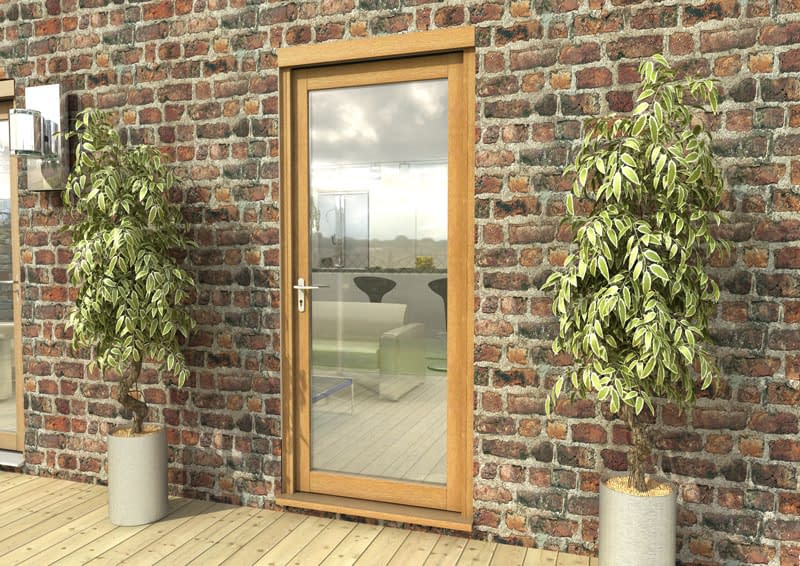 How Do You Clean Wooden Back Doors?
Cleaning back doors can sometimes be more challenging than you'd expect – you may need to use different solutions depending on whether the door is made from solid wood, engineered wood, UPVC or vinyl.
Commercial cleaning solutions can do a good job on hardwood doors, and it is sufficient for cleaning most glass panes, too. If your door has glass which has been treated to make it 'self-cleaning' (a common feature on newer conservatories) you will need to be mindful of that, and choose your cleaning solution carefully.
You should also be careful when cleaning UPVC doors, and use only a cleaning solution that is recommended by the manufacturer.
If you no longer have the documentation for your doors, and you're not sure what you can safely use to clean them, then err on the side of caution and use a home-made cleaner.
Home-made solutions made from four parts water, a small amount of dish soap, and a teaspoon of baking soda, are more than adequate for removing salt streaks, dust, and dirt.
Before you wash your door, take a moment to wipe away any dust and solid mud or dirt with a soft rag. This will reduce the risk of smudges and streaks, and make the washing process go a little quicker.
Next, dampen a soft rag or sponge, and use that to wipe the door clean, paying particular attention to any fixtures and handles.
The best way to use home-made cleaning solutions is to mix them up in a spray bottle, spray them onto the window frame, and wipe them off using a sponge.
After cleaning your door with this solution, you can remove any stubborn streaks using a solution of white vinegar, water and washing up liquid.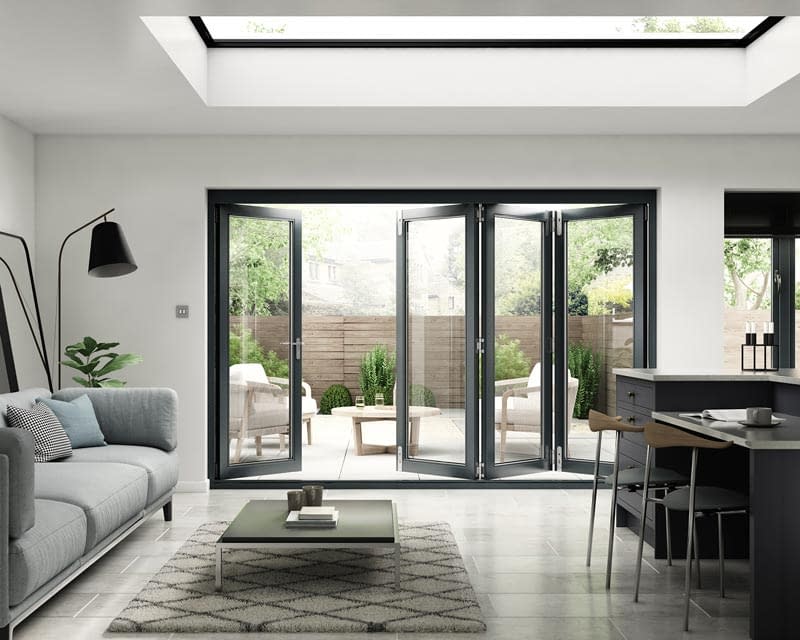 Should You Pressure Wash Doors?
Many people love pressure washers because they allow you to reach high and awkward parts of your property, while the strong water jets will strip away dirt with ease.
However, power washers have a lot of force, and it's easy to break a pane of glass or damage a UPVC door if you stand too close to it or accidentally point the jet directly at the door.
Instead of using a power washer it is safer, and often just as convenient, to use a telescopic hose to reach those high-up or awkward areas. Save the pressure washers for stripping grime from your driveway or garden path!
General Door Maintenance
In addition to cleaning glass panels and wiping down your doors, it's a good idea to keep the hinges oiled and the steps free from debris. Do not oil your locks, because this can actually encourage dirt and debris to build up in the mechanism and make it more likely that the lock will stick.
You can use graphite to keep a lock moving smoothly and to unstick them in the short term. Once you start having problems with a lock, however, the best option is probably to replace it.
Back doors are generally low maintenance, but you will still need to take care of them regularly. With cleaning, little and often is best. Wipe down your doors when you clean your windows, and you should find that the job does not take much time at all.
A couple of times a year, do a more thorough inspection of the door – check the letterbox (if the door has one), remove dust from the draft excluder, and check the integrity of the weather stripping or seals. If necessary, replace the seals before they become too brittle.
If you notice that your door's paint is cracking or peeling, you should fix that as soon as possible. Small bits of damage can often be sanded down and repainted in isolation if you still have some of the original paint.
If there are several damaged areas, or the cracks are very large, then you may want to repaint the whole door – be sure to sand and prime the door properly first, because this will make your new paint job last much longer.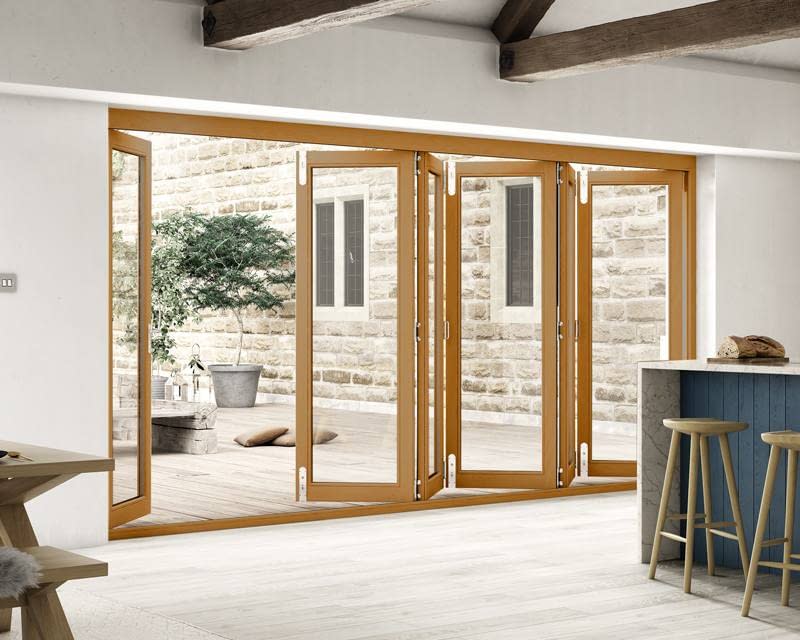 Shop our range of external back doors, from our wide selection of external doors. There's a wide collection of internal doors to choose from also, so no matter the scale of your project, we have something for everyone on our site. With premium timber and materials used throughout the range, you will save money on top quality product. Buy online today!
For more helpful guides, check out: