The doors on the outside of your property are the most important. This is so for several obvious reasons: they're what prevents would-be burglars from gaining access to your interior, and what keeps warm air trapped inside and cold air trapped outside. They also contribute enormously to the way that your property looks.
With all of this in mind, it's essential that your external back doors are properly fitted. Fail to take care of this and you'll end up paying for it in the long run – even if you don't fall victim to a break-in, you might have to content with a door that doesn't fit within the frame, and as a consequence suffers a hugely-reduced lifespan.
If you've ever installed an internal door before, then you could be forgiven for thinking that you're qualified to fit an external one.
But there are several extra complicating factors which must be considered in the case of an external door. These include security, weatherproofing, and, naturally, the fact that you won't be able to go to bed with the job half-done!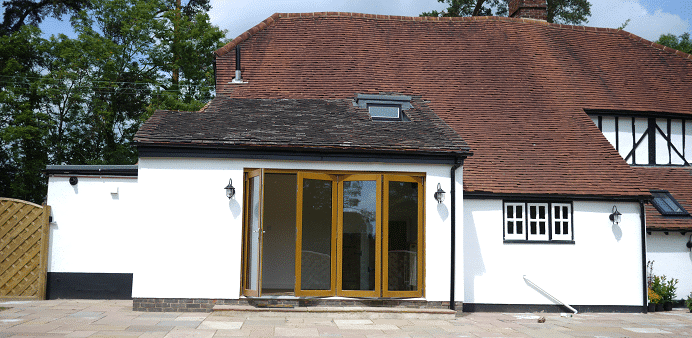 Preparation
Before you get started, it's vital that you perform the groundwork. This means assembling the necessary tools, and setting aside the necessary time. The time requirement will depend on whether your door is a good fit for the opening; if you're going to be knocking out walls and installing new frames, then you can expect the project to span several days.
If your new door is a perfect match for the old one, then you can expect to spend just a few hours on it – though it's advisable to set aside the larger portion of a day, in case there are any unforeseen setbacks.
You will need:
A screwdriver
A tape measure
A spirit level
A pry bar
Hammer
Finishing nails
Chisel
Shims
The new door and the associated hardware
While some of these tools, like the pry bar, can be dispensed with if you're not going to be replacing the casing, others are essential.
There's one additional piece of equipment that's particularly important, however, and that's a collaborator – getting a door into position is a great deal easier if you have a willing friend there to hold it upright while you screw in the hinges. If you don't want to run the risk of the door falling over and becoming damaged midway through installation, then getting a helping hand is crucial.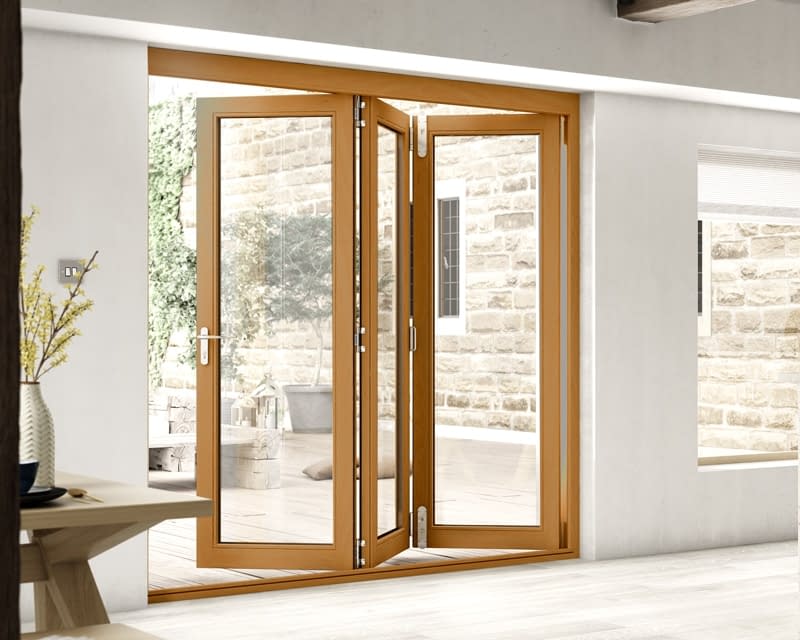 How Do You Measure the Door?
Before getting started, you'll want to check that the door is straight and true. Measure the door's height at the left, right and centre, and then its width at the top, middle and bottom. Each trio of measurements should be within a centimetre or so of one another, and preferably less.
You'll want to be especially sure that the floor beneath the door is level. If your new door is slightly shorter than the one it's replacing, raise the threshold using weather-treated wood.
How Do You Install the Frame?
When installing the frame, use tapered shims to get the door entirely plumb before fixing it into place using finishing nails. You can then fill any gaps between the frame and the opening using foam insulation – this will help to boost the thermal efficiency of the door.
You can then attach the casing. With all of that done, you're ready to install the door itself.
Install the Door
You'll want to chisel out recesses for the hinges, and then screw them into place. Then, fit the other side of the hinges to the frame. Since this is an external door, you'll want security hinges – those who parts lock into one another.
This will prevent would-be intruders from simply removing the hinge cylinders and sliding the door out of the frame. Finally, attach the rest of the furniture to the door. Locks and handles are easy to install with the help of a screwdriver and a tape measure – consult our guide on the subject for more detailed directions!
Around the edge of the door you'll need to install a seal that'll compress slightly when the door is closed. This will help to shield your property against cold draughts from outside. These can be installed easily – you can get them in either ready-made strips which must be cut to size, or in the form of a tube of sealant.

What Problems Might I Run Into?
After you've gotten your door installed, you might find that the latch and the jamb aren't quite snug with one another – which can make it easy for a burglar to force the two loose from one another. You might also find that the gap around one side of the door is too big or too small, or that the door hangs too low, and drags against the floor as it swings to.
Almost all of the problems you'll encounter when installing an external door (or, for that matter, any door) stem from the door being insufficiently snug. For this reason, it's crucial to keep constantly on top of the dimensions of the frame at every stage of the installation.
If things aren't totally square and true, then take corrective action immediately. Install shims into the frame to compensate for misalignments, and take repeated, careful measurements using your spirit level and tape measure before proceeding.
Should I Bring in a Professional?
If you're unsure of what you're doing, then you might elect to call in a professional handyman or tradesperson to do the job for you. That way, you won't need to set aside any of your own time, and you won't have to deal with the stress that comes with unfamiliar territory.
Locks are fiddly to install, and building regulations can represent something of a minefield – and thus seeking the aid of someone who knows what they're doing is often worthwhile.
When you're researching who to give this job to, be sure to choose a company that specialises in fitting external doors – if you're going to go to the trouble of bringing in an outsider, after all, you'll want one with the specialist knowledge to do the job well.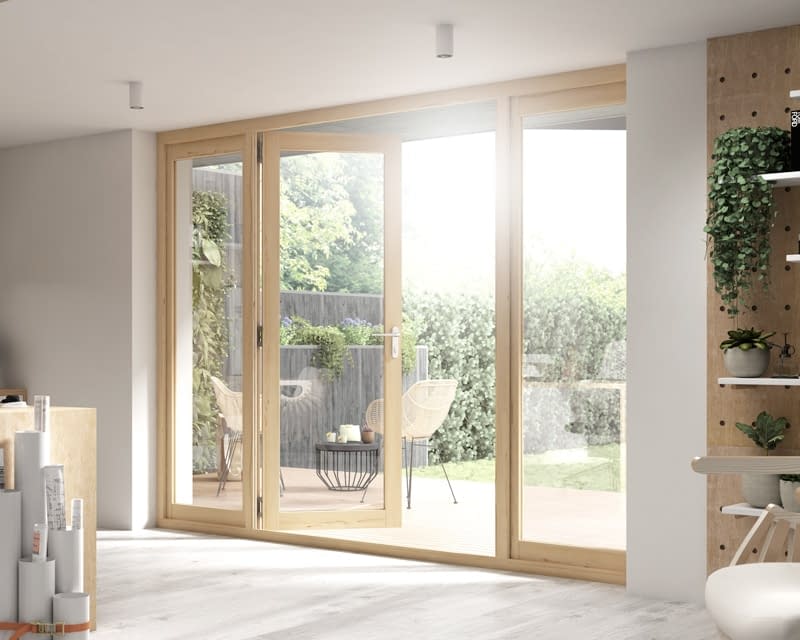 Shop our full range of external doors, including bifolds and French doors, and snag yourself a great deal on high quality doors made with premium timber and materials. For more helpful guides, check out the following: