Exterior doors serve as an entry and exit point to your home, and protect your home from would-be intruders.
A good external door will do much more than this though – for example, it can provide draught proofing and noise insulation. To do this effectively, not only does the door itself need to be solid, there should also be as little space as possible around the frame. Reducing these gaps around the frame is known as 'sealing'.
Why Seal External Doors?
Sealing an exterior door is important for many reasons. It can prevent water from leaking in when it rains, stop draughts and cut down on noise pollution, as well as helping to keep the door as secure as possible.
When you buy a new door it should fit perfectly. It's not uncommon for doors to warp, swell or get damaged over time though, and when that happens you might want to look at re-sealing the door, rather than buying a new one. It's quite easy to seal a draughty door, and you should notice the benefits instantly.
Thankfully, this is an incredibly inexpensive 'upgrade'. It's also quick and easy to complete, and will instantly make your home more comfortable and energy efficient.
Buying and fitting an entire new door is expensive by comparison, so it makes sense to try the path of least resistance first and hopefully get many more years out of your existing door. Sealing an external door will offer:
Improved Energy Efficiency
Stopping draughts and leaks will make your home more comfortable. It could also make your home more appealing to prospective buyers, should you ever put it on the market.
There are only a couple of cheap home improvements that offer noticeable impact in terms of house prices – good draught proofing and insulation happens to be amongst them.
Cheaper Energy Bills
A little gap at the bottom of the door can add a surprising amount of 'chill factor' to your hallways, and mean that you need to run your heating constantly in the winter. You could find that your heating bills will fall substantially once you plug those gaps.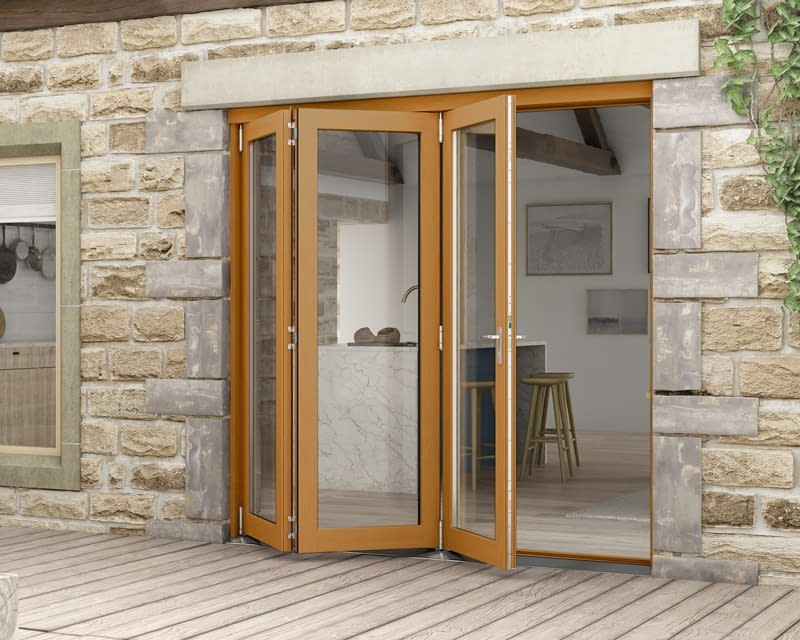 How Do You Seal External Doors?
To seal an external door, there are two things that you should look at – sealing the gap between the door and the frame, and the frame itself.
Sealing Around the Frame
Let's start with the external frame. Make sure that there are no gaps around the outside of the frame. If you see any gaps, fill them with insulation foam.
Note that building foam expands when it comes into contact with air, and it could apply pressure on the frame, so you need to make sure that you don't apply too much. For a smooth finish, you might want to add a little silicone or cement around the outside, sand that smooth, and then paint it to make it look neat and "finished".
Sealing an Exterior Door
Next, seal the door itself. Typically, when you buy a new external door frame in the UK, it will come with a weather seal pre-equipped. These seals should last for quite a while, but they do warp or crack over time. You can reasonably expect a good quality rubber door seal to last for at least 10 years, if not 20 years, but they will decay eventually.
If you need to replace the seal, you will be pleased to learn that they are inexpensive, and easy to fit. You can buy new seals for between £5 and £15, depending on the size and thickness, and replacing them is just a matter of popping the old one out and sliding the new one in.
Basic seals provide draught exclusion, but do little else. If you live near a main road and want to cut down on noise pollution, then you might want to purchase a perimeter seal that offers some acoustic dampening as well. These are slightly more expensive, but equally easy to install.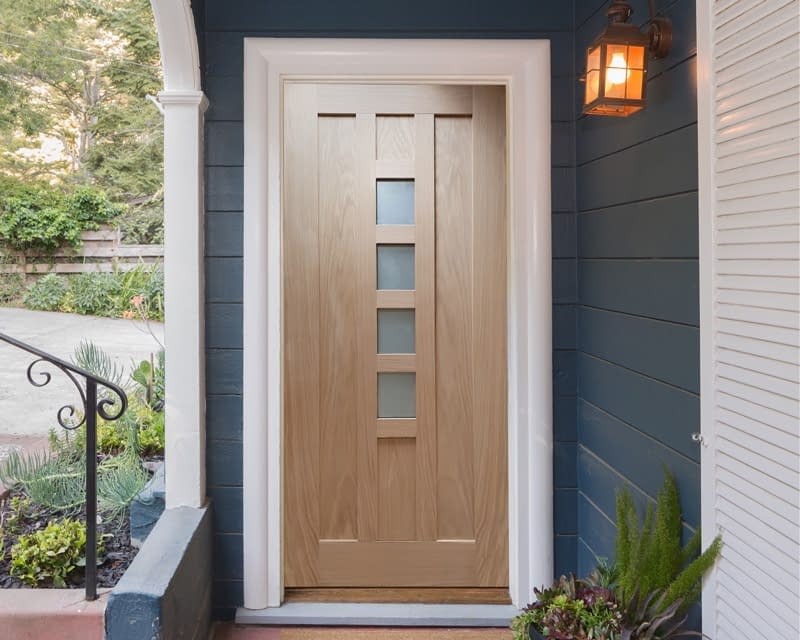 Sealing the Bottom of the Door
You have a few options when it comes to sealing the bottom of your door. The most popular choice is a brush seal. These draught excluders cost around £10, and they offer fairly good draught exclusion, but they aren't the best in terms of energy efficiency.
You will still slowly and steadily lose heat, and there is the risk of water getting through as well. If you're looking for a quick and easy way to stop draughts then this is a good option, but for a little extra time and money you could get a much more effective solution.
Threshold Systems and Other Options
A threshold system is an easy to install system that provides better insulation, for only a modest extra investment. These systems are mounted on top of your existing sill, and cost between £20 and £60. They will stop water from getting into your home, and provide good protection from the cold.
The one issue with threshold systems is that they are visible, and stick out a little so you need to 'step over' them, although they are usually small enough that they will not hinder wheelchair access to the property.
Weather bars and drop-down seals are another option. Weather bars are fitted to the outside of the door, and act as a lip to direct water flow away from your home. They do not provide thermal insulation, so they are usually used with a seal or draught excluder on the interior side of the door.
Drop down seals are fitted to the bottom edge of the door, on the underside, and have a pressure spring that will activate the seal when the door is closed, then retract it when the door opens. The seals offer good thermal, noise and damp insulation, and are even used on fire doors to stop smoke getting through.
They take a little extra time to install, because you need to cut into the underside of the door with a router, but this does not take long to do. These seals cost £20 to £50, and are the most effective solution to weather proofing an external door.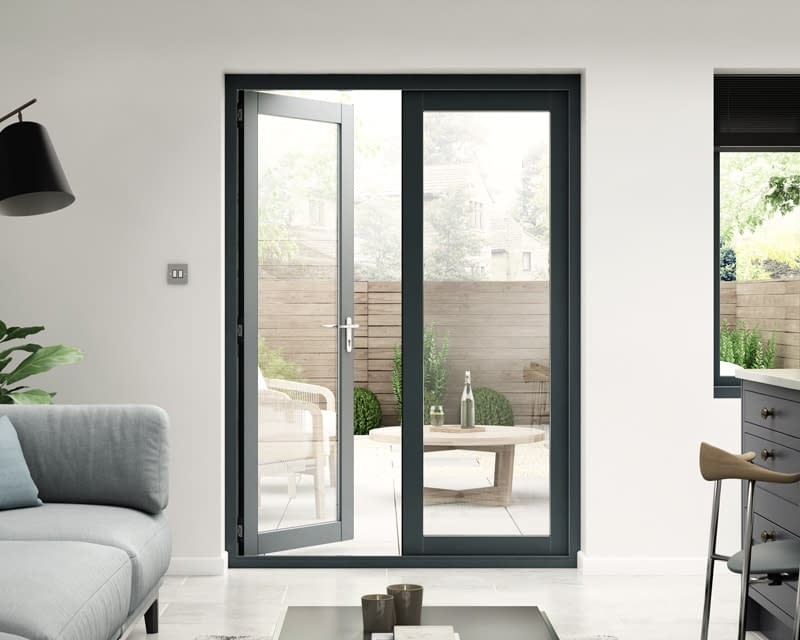 Shop our wide selection of external doors, with bifolding and French door options. We use premium timber only and sustainably sourced materials. For more informative guides, read: