French patio doors offer an easy way to join your interior and your patio, giving you a spacious and stylish open living area, and beautiful views of your garden.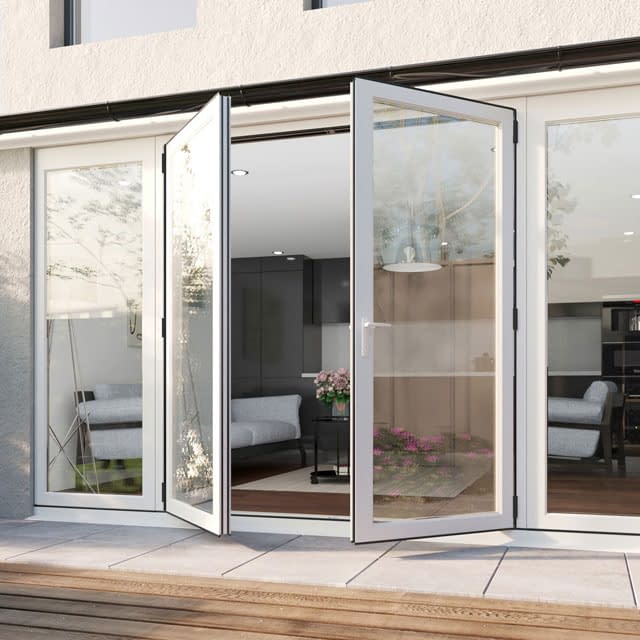 French doors, often alternatively described as double patio doors, are stylish and visually appealing. They also make it easy for you to enjoy open plan living when desired, and a cosier atmosphere in the evenings or when the weather is cooler.
If you have older French doors or sliding doors then upgrading them to more modern French doors with double glazing will give you better energy efficiency combined with more stylish aesthetics. It's also possible to replace a window with French doors.
French doors are hard wearing and will last for many years. Modern frames are light and durable, and are easy to clean. Modern double glazing features thermally gapped panels filled with inert gases for the best possible thermal and noise insulation, and energy efficiency.
How to Measure for French Doors
When measuring for French doors, you should take the measurements from the inside of the door frame. Take three measurements, and round them up. You should measure:
The width – at the top of the frame, the bottom of the frame, and the middle.

The height – at the left hand side, the right hand side, and the middle.

Measure the jamb width, from the back of the exterior trim to the back of the interior trim, so that the door fits flush to the wall.

Round up the width and height measurements.

Take the largest measurement, assuming there is only a small variance between them.

If the variance is large, then this means that the frame is not plumb, and may need to be changed or re-aligned with shims.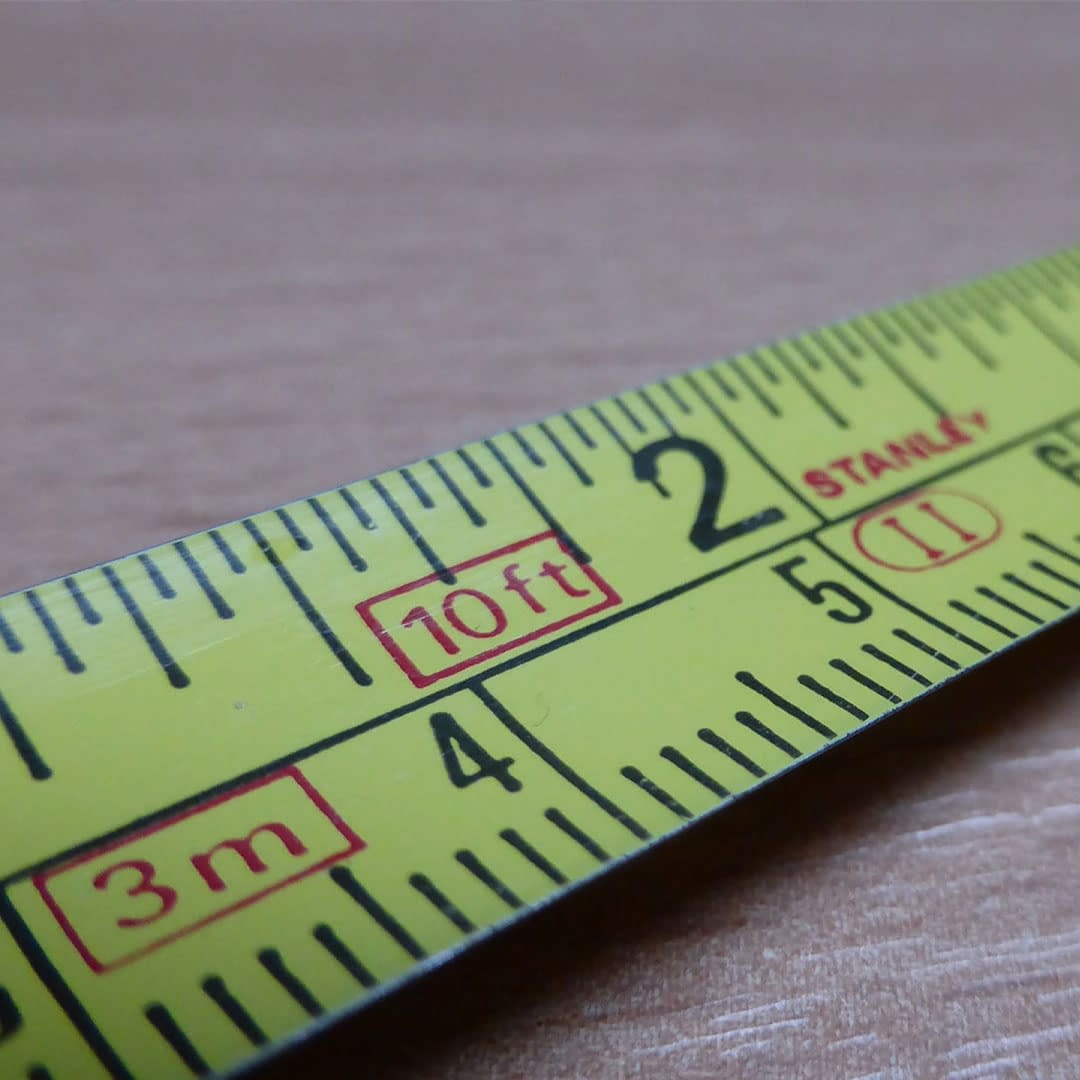 What French Door Sizes are Available?
French doors come in a huge range of different sizes – from very small French doors, to very large French doors – as well as different styles and materials. At Aspire Doors, we offer French doors in sizes ranging from 1200mm up to 3000mm, so we're pretty confident you'll find something that will fit your door opening.
There are several common French door sizes within that range, and we can help with non-standard sizes as well, using sidelites or different configurations of panels to match the size of your opening.
Standard French Door Sizes
The standard height of a French door is 79.5 inches, and such doors are usually 6 feet wide, with the option to expand the width with sidelites. There are a few sizes of French door which are more commonly manufactured and can be thought of as standard sizes.
Here's a standard French door chart, courtesy of empoweringlifestrategies.co, showing some of the most standard size French doors: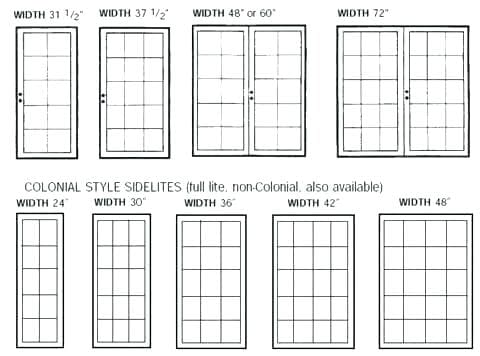 External French doors usually open outwards and close in towards each other. There is no central jam, and this means that they need to have strong locking mechanisms for security purposes. Because of the way the locking mechanisms works, it is important that the doors are sized appropriately and fitted correctly.
While anyone can install French doors (you don't need any highly specialist tools), it is a job that will require a helping hand, and you should study the instructions that come with the door before you start work. Alternatively, hire an expert to do the fitting for you.
If you decide to fit French doors yourself, you will need:
Power drill

Saw

Screwdriver set

Hammer

Mallet

Nails and screws
Shims

Pry Bar

Chisel

Tape measure

Set Square and level

Safety glasses
How to Install French Doors – Step-by-Step Instructions
Remove the old frame. Take care not to damage the trim when you do this. Consider marking each trim piece with a pencil so that you can put them back in place properly when you are done.

Use the level and set square to make sure that the door is square. If it is not square, when you install the new frame you should use shims to level out each side. It can be tempting to ignore niggly issues if the frame is not completely square, but this may cause the door to stick or jam, or not lock properly. A few minutes now will save you time and stress later.

If you have opted to fit sidelites on either side of the door (or even a single side), then you should position these first. Sidelites are common on French doors that have openings more than 1800mm wide.

Hang the door in the frame. After hanging each door, take a moment to make sure that it swings freely and does not stick on the frame or drag across the floor. Adjust the hinges if necessary to get the door moving properly.

Once both doors are in place, make sure that they move freely and do not stick on each other. Again, you can adjust the angle of the doors slightly by tightening or loosening the hinges. Make small adjustments on each side until you find the correct tightness and angle.

Install the hardware and locking mechanisms. There are many different kinds of lock that can be used with French doors, so read the instructions for your specific locks carefully before you start work.
Modern French doors are double or triple glazed, using safety glass. That means that they should be quite secure if they are installed correctly. You should not need planning permission to install French doors, although if they vary significantly from the look or feel of other doors in your area and you're part of a resident's association, you may want to check with them before fitting them. We have doors in a huge range of different styles to match most properties, however, so you should be able to find something that looks good and is a fit for your property.
To find out more about our range of external doors or French doors please contact us today and we'll be more than happy to help.