External doors are found in different materials, shapes, sizes, and styles. At Aspire Doors, we can fully customise your external door to suit your home and lifestyle.
For this article, we're concentrating on door styles and materials. There are many styles of doors for you to choose from, and these styles are made in 4 types of material. With so much to choose from, we're here to help you on your door journey.
Firstly, let's take a look at external door materials…
What's the best type of external door?
There's no 'best type' of external door. Every material has its pros and cons; the majority of which comes down to personal preference.
Wooden External Door
Wood adds character to your home's exterior; it's great if you want a country-cottage vibe.
While wood is sturdy, it is one of the hardest materials to maintain. It's very susceptible to weather damage and needs treating every few months. If you fail to treat the wood, you risk your doors cracking or warping, which leads to wood rot.
Composite External Door
Composite doors are the best form of material currently on the market. A composite door is a hybrid of the best qualities of the other materials on our list. It's sturdy and durable with the finish of an external wooden door.
The downside to composite doors is the cost. As a composite door is a manmade material compromising of the best components, it makes for a costly purchase. That being said, it has a longer lifespan and is less likely to become damaged.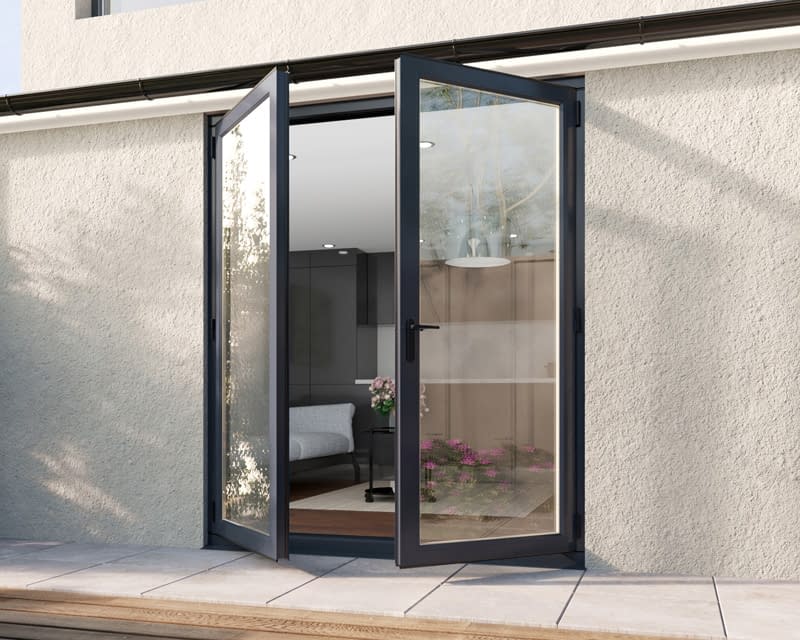 Aluminium External Door
Aluminium is the second most expensive material on our list. It's high-quality, comes in a lovely finish, in a range of colours, and is less likely to warp, crack, or expand from the elements.
uPVC External Door
uPVC is the cheapest material on our list. You'll find that it's the most commonly used, too.
The downside to uPVC is its appearance and heat-resistance. uPVC does not look as good as wood, aluminium, and composite. It also expands in high temperatures and retracts in low temperatures, leading to gaps around the door frame, making your home susceptible to the elements. It also makes a loud cracking sound as the plastic expands in the heat.
What's the best style of external door?
As with the material, the style of your external door is down to personal preference; however, there are a few factors that you need to consider as well as how the doors look.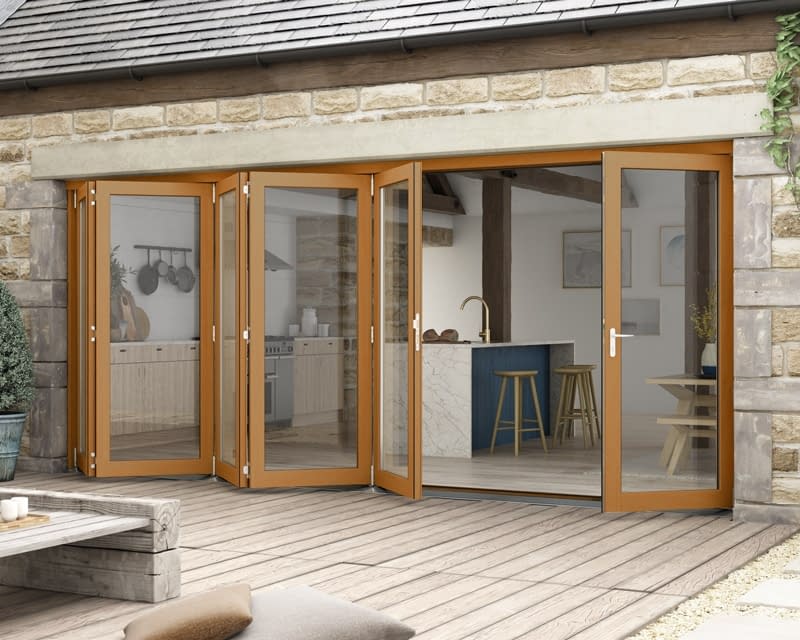 External Bi-fold Door
Bi-fold doors are a beautiful addition to any home. They have large glass panels in the door, which brings an abundance of light into your home. If you have a well-kept garden, external bifold doors excel in bringing the outdoors in.
The downside to external bifolds is the wall space that is required. To fully open a bifold door, the doors will concertina until you reach the door's edge. The door panes are stacked up against each other, which can be bothersome for people with small spaces or limited wall space.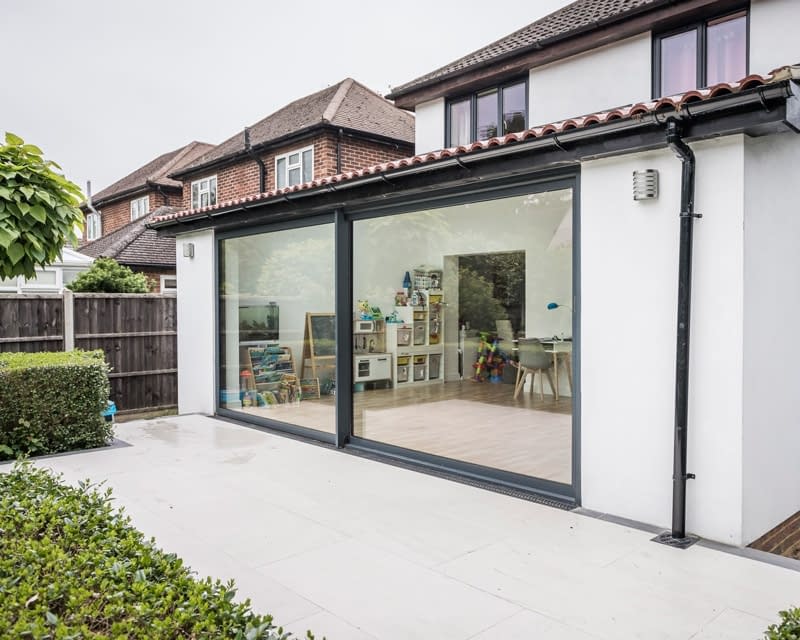 External Sliding Door
Sliding doors are a great alternative to bifold doors. They offer all the benefits of bifold doors but don't take up internal wall space.
The panes of the door slide over or under the other resulting in very little space being lost. In fact, sliding doors are a great alternative to standard internal doors if your floor space is limited.
The only downside to sliding doors is that they don't have a swing-open traffic door, and one of the panes won't open like bifold doors do.
External French Door
External French doors are an excellent way of bringing the outdoors in if you haven't got the budget or wall space for a bifolding or sliding door.
French doors can open outwards or inwards depending on your preference; however, we always advise that your French doors open outwards where possible.
French doors that open inwards take up floor space; even if you have the space available, outward-opening French doors are the best option.
External Door
External doors are your typical one pane door, similar to a front door. This is the most cost-effective type of external door, and they're really easy to install without hiring a professional.
The downside to a standard external door is the limit of natural light that it allows into your home; however, you can buy a standard external door with glass inserts.