Travel posters just aren't what they used to be, so it makes sense that vintage versions are now staples of interior design. Pre-internet, people would commission artists to create alluring portraits of the world's go-to destinations, but this was during the golden age of travel. Far-flung countries were suddenly just a short flight away and everyone was (understandably) desperate to see something new.
The popularity of vintage travel posters inspired us to create some of our own – but not for retro holiday destinations – for famous, fictional locations featured in TV and film. Fancy visiting a galaxy far, far away? And maybe doing a spot of time travelling too..?
The Shire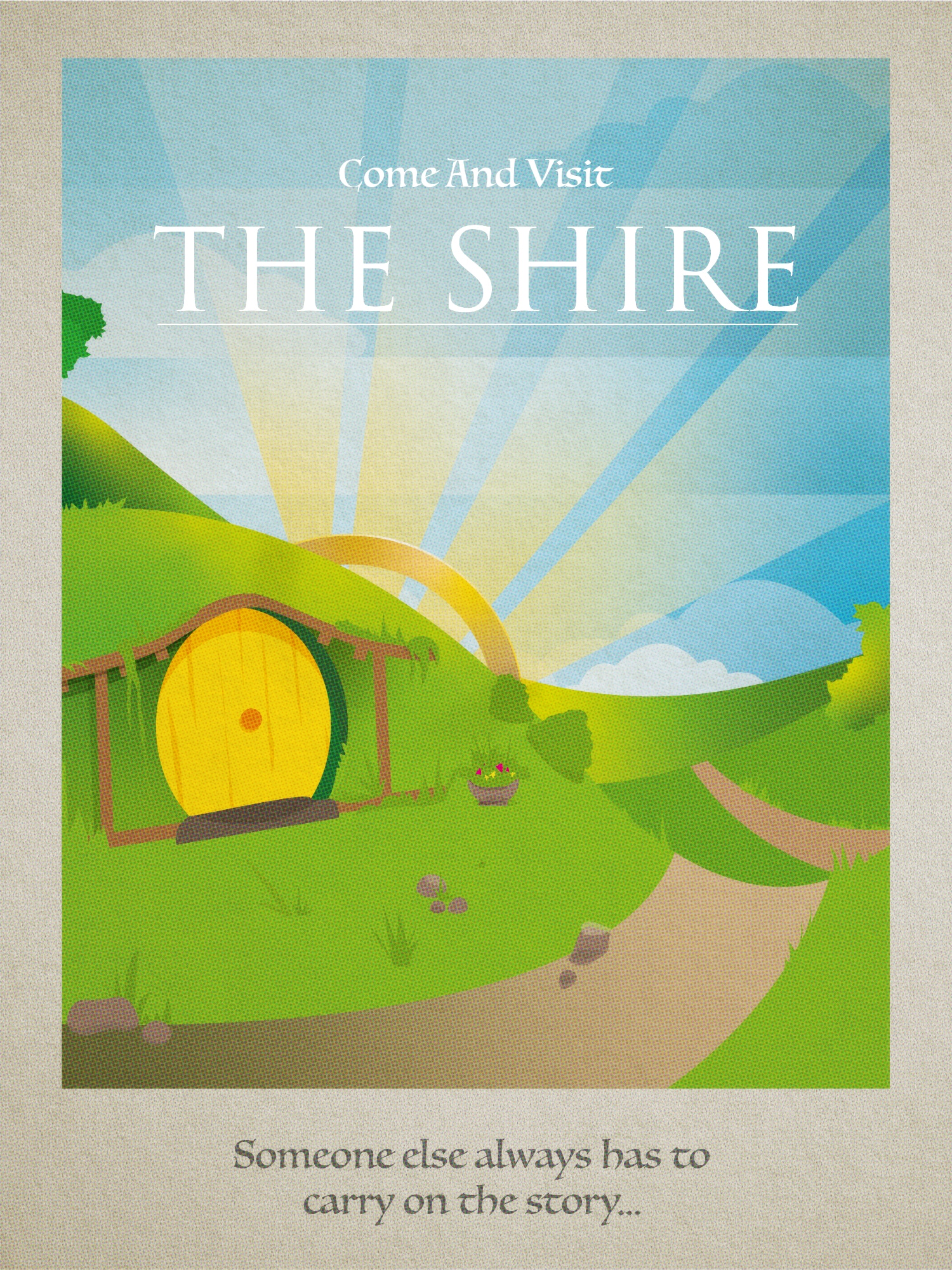 If you're not familiar with Tolkien's world, then you might not know that a lot of crazy things happen in Middle-Earth, and that the famous Shire is the safe haven of the peaceful humanoid race known as Hobbits. Unless, that is, your name is Baggins – but let's leave that tale for another time…
Of all the fictional places depicted on film and TV, The Shire is arguably up there amongst the most inviting. The Hobbits live in cosy cottage-style homes dug into the ground, surrounded by lush, green countryside. Why not make a visit to the Shire your next great adventure?
Gilead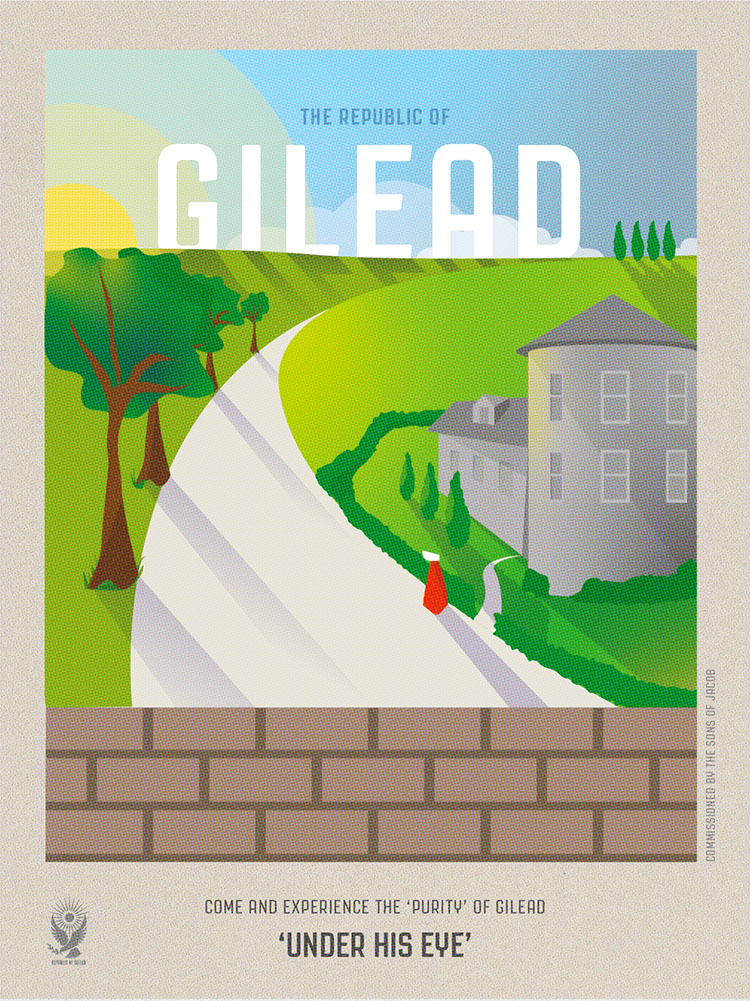 Gilead is the regime that seized the United States of America in the classic novel and now hit TV series, The Handmaid's Tale.
Depicting a USA that has been taken over by an extremist Christian patriarchal regime, the story follows Offred, a handmaid, as she navigates the new Republic of Gilead. This travel poster may depict Gilead as a quaint and pleasant place, but there's a lot more happening than meets the eye…
Metropolis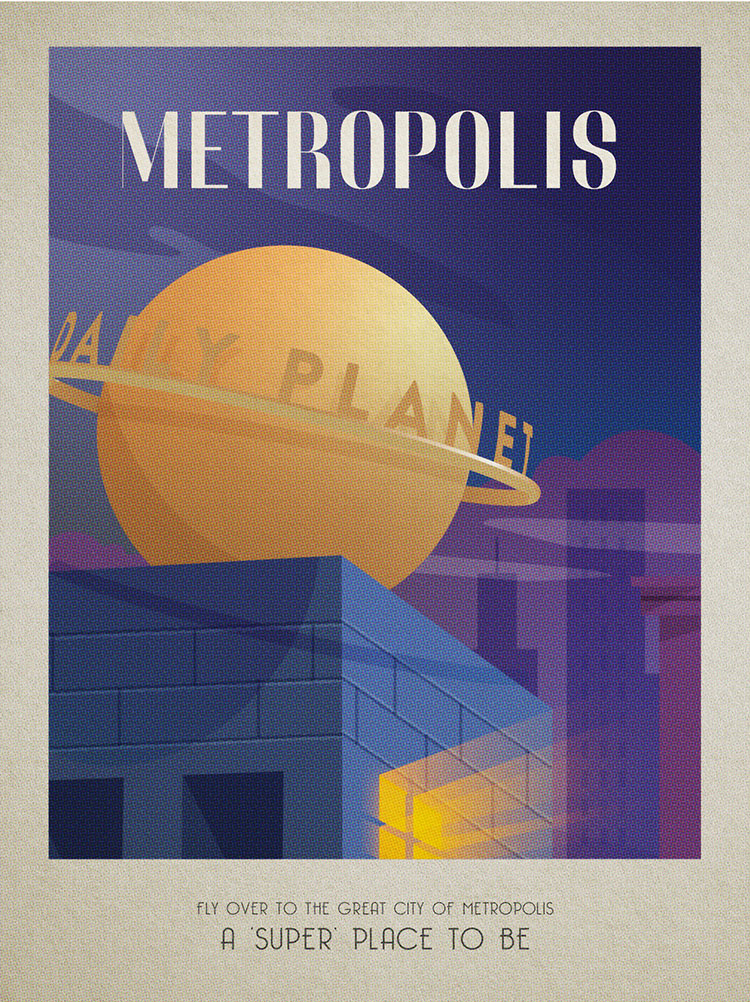 Fancy flying over to Metropolis?
Metropolis is the urban playground in which Superman's escapades unfold. Not the first, but widely seen as the "original" superhero, Superman popularised the entire genre. He's still a key figure on the superhero scene today; fighting crime, and raking in billions at the box office while he's at it.
Working as a journalist for The Daily Planet by day, Superman can be called on at any time to fight crime. His place of work is the main subject of this travel poster, and a must-see if you decide to add Metropolis to your bucket list.
Mos Eisley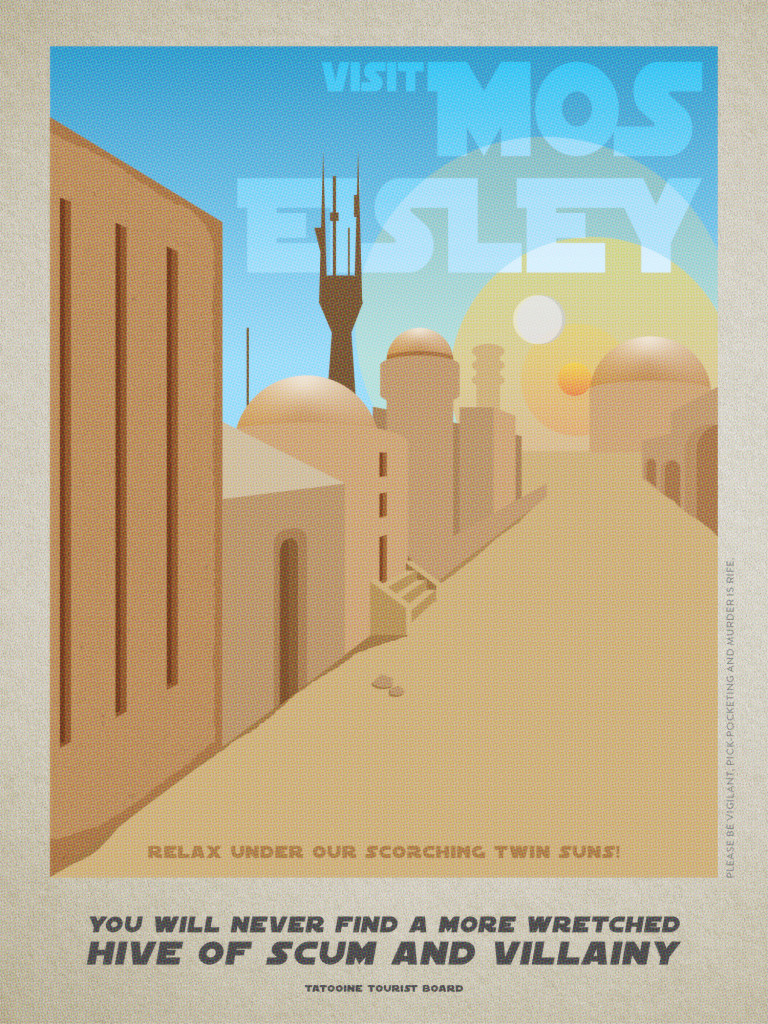 You will never find a more wretched hive of scum and villainy, or so says Obi-Wan Kenobi to Luke Skywalker upon arrival at sketchy spaceport, Mos Eisley. It's on the planet of Tatooine (and definitely not in Tunisia…)
Mos Eisley's spaceport is a lawless place known to attract space villains. Want to travel there? You'll have to have your wits about you (and learning some Jedi mind tricks couldn't hurt, either).
Hogwarts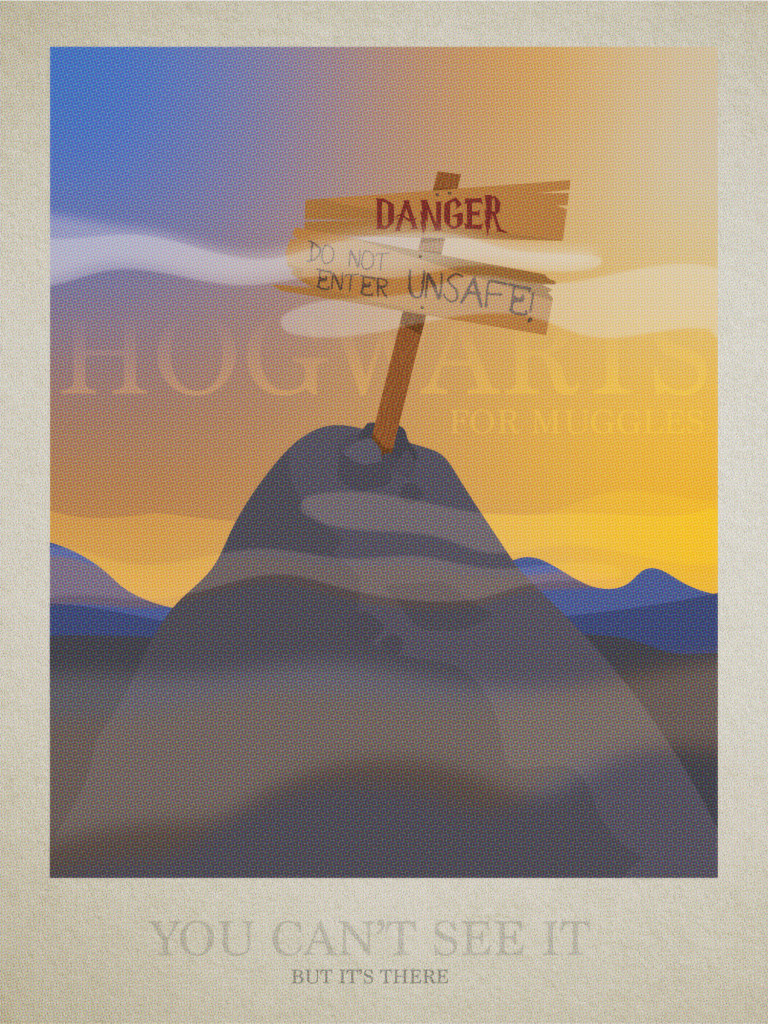 A visit to Hogwarts isn't for everyone. Muggles (those of us without magical blood) won't be treated to the spectacle that is the sprawling Scottish castle housing Hogwarts School of Witchcraft & Wizardry. Thanks to a powerful disguising charm, we'll simply see a pile of ruins.
However, underneath this charm Hogwarts is there for all the wizarding community to see. Located somewhere in Scotland, this school would 100% fail every OFSTED inspection by a country mile, but if you're a young witch or wizard, your time at Hogwarts will be the best years of your life – after you've fought three-headed dogs, been attacked by a troll, chased by giant spiders, and joined a secret army to fight the world's most evil wizard in the courtyard of your school, of course.
Still, the scenery is just beautiful…
Posted on: 08 January 2019