Engineered timber has somehow acquired a bad reputation for itself. There's a common misconception that products with an engineered core are inferior to solid equivalents, potentially down to the lower price as well as the implied quality difference between "solid" and "engineered". While it's true that a solid oak door set has a desirability factor to it, a like-for-like engineered system has significant performance benefits that shouldn't be overlooked. The doors might look the same, but it's what's on the inside that counts.
Internal Structure
What is a solid construction door?
As the name suggests, a solid construction door is made of separate one-piece components jointed, dowelled or glued together. This is the traditional structure, and is still very stable compared to the cheaper hollow and foam core options.

What is an engineered wood door?
Engineered cores are a more modern approach to door leaf construction. In a door with an engineered construction, multiple layers of timber are pressed and glued together in different directions to form the core material, with a veneer applied to the surface and lipping fixed to the edges. It is this purposefully arranged construction that gives engineered wood doors their name.
Performance
As solid doors are made of whole intersecting pieces, there is an inherent strength that comes from the construction. They are, however, susceptible to environmental changes such as variations in humidity and temperature. Exposure to factors like these can cause a solid door to warp or bow, making it twist and gradually lose shape.
By having layers of timber running in different directions, an engineered core door is able to evenly distribute any stress applied to it. This makes an engineered door far more stable than its solid counterpart. This modern construction technique also provides better thermal insulation than that offered by more traditional methods.
Pros & cons of solid & engineered wood doors
Solid internal doors and external doors, particularly hardwoods like oak, will always have a premium allure to them. There's an undeniable attraction to products with a solid hardwood construction, but they might not always be the best choice for your project. It's highly likely that an engineered set will out-perform your solid option for less money, and, as building regulations call for better thermal insulation, your final decision could end up being a no brainer.
Finding the right door
Remember to check out our exquisite range of doors on the rest of the site! Click the image below and let our product finder pick out the exact product you're looking for: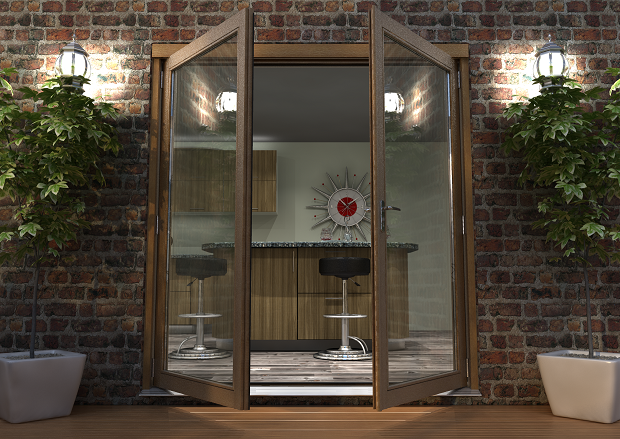 Posted on: 12 May 2015