Your home's front door is without doubt the most important piece of furniture you own. Without it, any burglar would be able to stroll right into your home.
But if your door is old or low quality, it might not do much to keep out intruders – so what are the best ways to make your front door more secure?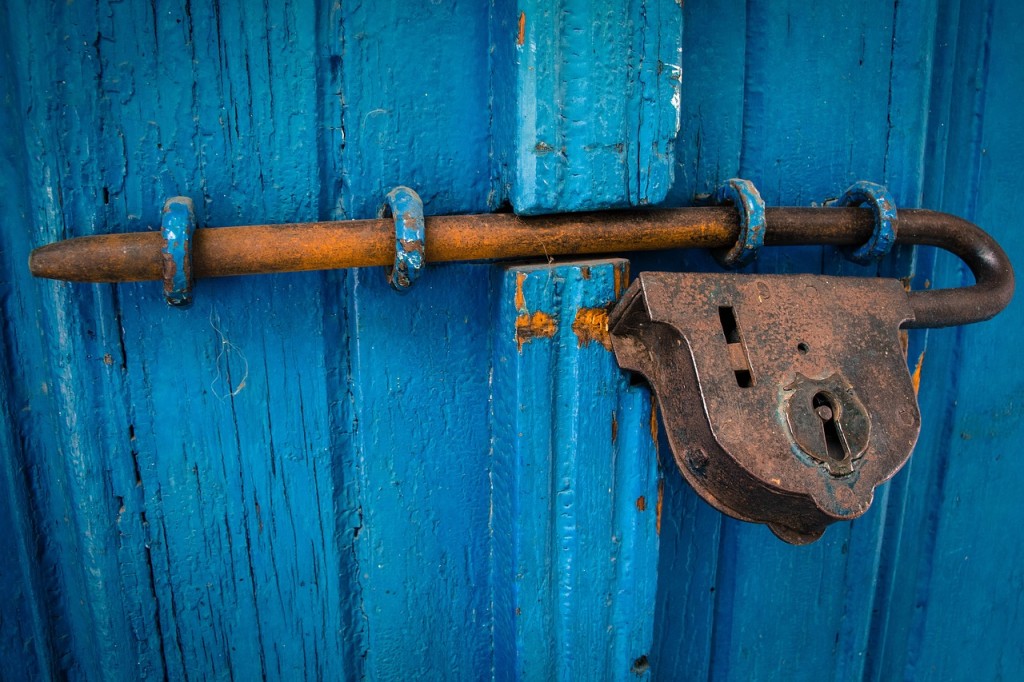 How do You Upgrade Your Lock?
Lock technology is constantly evolving, and making doors more resistant to attack.
This is great news for homeowners – provided they're willing to invest in an upgrade.
Owners of older euro cylinder locks should be aware that intruders can simply snap the lock off with a tool, and open the door in five seconds flat. To avoid this, shop for a replacement high-security lock – one that comes with a TS007 kite-mark and three stars, or one which complies with the SS312 diamond standard. These should be fitted by a trained locksmith.
How do You Replace a Door?
If your door could potentially be kicked off its hinges, then it won't be secure no matter how much you invest in locks. A kick-proof door is rarely made from uPVC, as those plastic panels can be easily broken with a boot (or a power-tool). If you're worried about thieves trying to enter your home this way, you'll need a door made from something a little more substantial.
A typical upgrade to a uPVC door would be an engineered or solid wooden door. These tend to cost more than uPVC doors, as they're more difficult to manufacture, but as with most things in life, you get what you pay for.
Engineered doors tend to fare better than solid timber doors. That's because an engineered door consists of a core made from many different lengths of wood, covered on both sides by a large, thin sheet of wood. This makes the door more affordable, and more resistant to warping. We've covered the difference between the two at length in this article.
The sturdiest doors tend to be composite doors. These are made from a mixture of woods, metals and plastics, and they strike a balance between weight and strength.That said, they're not cheap, and they lack the distinctive finish of a real wooden door.
How do You Fit a Deadbolt?
Ideally you'll want two locks on your front door – a spring-loaded lock, and a deadbolt. That way if one fails, you have the second lock as a backup. Adding a night latch will make your door even more secure.
Deadbolts got their name because they can only be moved by turning the key. The locks don't contain a spring, so won't return to their original position when you remove the pressure. The addition of a deadbolt can make a door twice as secure with minimal expenditure. Deadbolts come in a range of designs, some of which are more effective than others.
Single-Cylinder Deadbolt
The most common variety of deadbolt is the single-cylinder. From the outside the deadbolt can only be turned with a key. On the inside, there's a latch instead.
Double-Cylinder Deadbolt
A double cylinder deadbolt comes with two keyholes: one on either side of the door. Each can be rotated independently to move the bolt. On the downside, doors with double-cylinder deadbolts cannot be used as emergency exits when locked.
Horizontal Throw Deadbolt
A horizontal-throw deadbolt has a bolt that moves (you guessed it) horizontally. They can be either built into the door, or surface-mounted on the interior. They're commonly used on wooden doors.
Vertical Throw Deadbolt
This type of deadbolt works a little bit differently. It comes with a small doorknob that can be worked up and down to move a vertical pin through a series of holes. They're not the prettiest of locks, and they overlap the side of the door slightly, but they work well.
Lengthen Your Door's Set Screws
If you think your door is at risk of being kicked in, you can strengthen it by replacing the set screws that hold the strike-plate with something longer.
Set screws are typically less than an inch long, but if you replace them with three-inch screws, the door becomes instantly more resilient. When a door is kicked in, the point of failure is typically the bolt ripping through its surroundings. If the strike plate is securely fastened, then this becomes impossible.
Be Mindful of Glass
Nearby glass surfaces are vulnerable to being smashed, giving burglars a way into your home. You can strengthen these weak points by upgrading to tempered glass, or installing bars over it.
Alternatively you could fit security film. This covers the rear of the glass so that in the event of an attempted break in, the glass remains in one piece.
Bear in mind that this won't prevent the glass from being shattered, but it will make it harder for a thief to gain entry through the hole.
Invest in Security Cameras
Home security cameras were once reserved for the super-wealthy, but now they're affordable to most households. Better yet, many modern security cameras connect to your Wi-Fi and upload footage to a cloud server.
In fact, even the sight of a front door security system provides an effective deterrent for most burglars.
Posted on: 07 October 2019