Whether you're purchasing a new door or giving new life to an old door, painting it is a great choice. Over time, our exterior hardware can become damaged, dirty, and just look worse for wear; painting your external back door will not only improve its look, but it'll increase its longevity.
Can You Paint an Outside Door?
You can paint an outside door no matter the material; for some materials, painting them would increase the door's weather resistance.
For painting an exterior door, you'll need to make sure that the paint you purchase is specifically for external use. Using a matte-finish internal door paint on an external back door will cause the paint to peel away from the door's surface. If the door is wooden and hasn't been primed, it's susceptible to weather damage which could mean you having to replace the door.
What Kind of Paint Do You Use on Outside Doors?
For wooden doors you must at least use a door primer. The primer prevents the wood from expanding and contracting in different weather conditions.
For coloured paint, it's always a good idea to go with an exterior satin or a semi-gloss finish.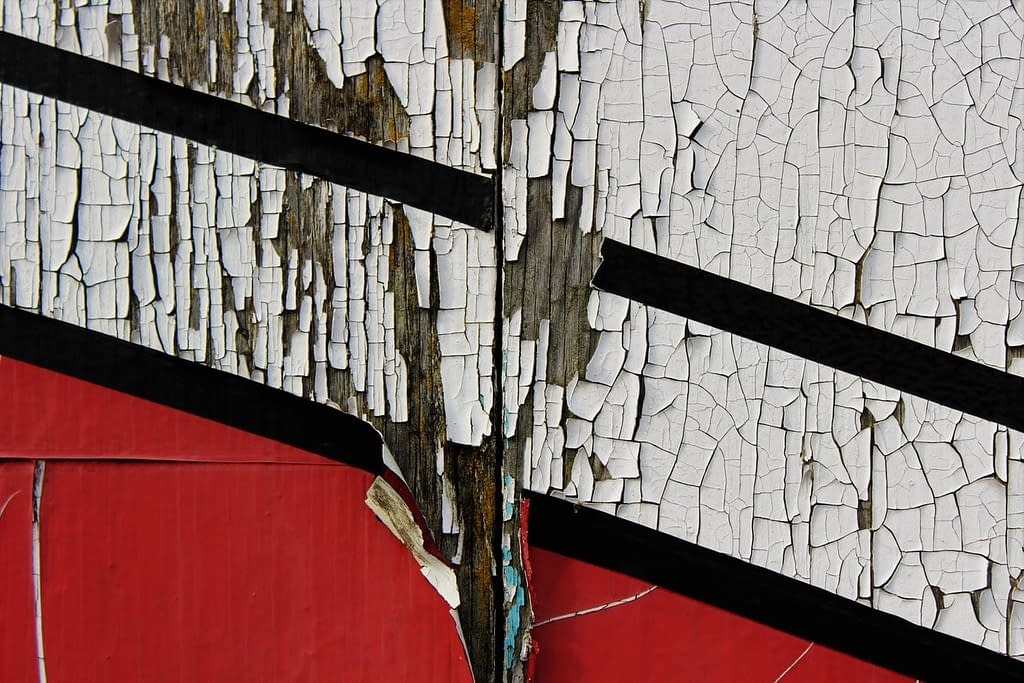 How Do You Paint an External Door?
If you're planning on painting your external back door, here's our recommended process:
Clean the entire area to remove dirt and debris. If you have any stubborn areas,  soap and a toothbrush should work out the dirt.

When the surface of the door has dried, sand down the entire door to create a good base for the paint.

Before you begin painting, make sure the door is clear and completely free from dust.

Using a paintbrush apply a door primer to any areas of the door that you can't reach with a roller, i.e. the edges of inset panels (skip this step if your door isn't timber).

You can carry on priming the rest of the door with the paintbrush; however, if you have a large area to cover, use a roller to apply the primer.

Let the primer dry before applying any paint.

For the paint, open the can and give it a stir. When you're ready, use a paintbrush to apply the paint to the crevices of the door.

To prevent any paint dripping from the crevices, quickly switch to a roller to paint the rest of the door.

If one coat isn't enough, do a second coat; however, ensure the first coat has dried first.
Top tip: Only pick up a small amount of paint on your brush or roller. This will prevent the paint running.