If you're looking to get the best from your patio, then why not bridge it with your home with a large, glass door – like a French door, or sliding door?
French style doors consist of double glass doors – i.e. an ordinary set of double doors with substantial amounts of glass. Sliding doors are formed of two or more panels, which can be slid behind one another with the help of tracks built into the floor and ceiling.
While there are many differences between French doors and sliding doors, they share many similarities. Notably, being patio doors with windows they both help create a sense of space, and they open your home up and out into your garden.
As above, a significant advantage of both French doors and sliding doors is that they increase the subjective impression of space inside the house. This is self-explanatory: if you're able to see more of your garden from your living room or kitchen, it follows that you'll have a greater impression of the space around you. A further plus to both these patio door options is the amount of light that they let into the home.
So how do French doors and sliding doors differ? Let's pit French doors against sliding glass doors.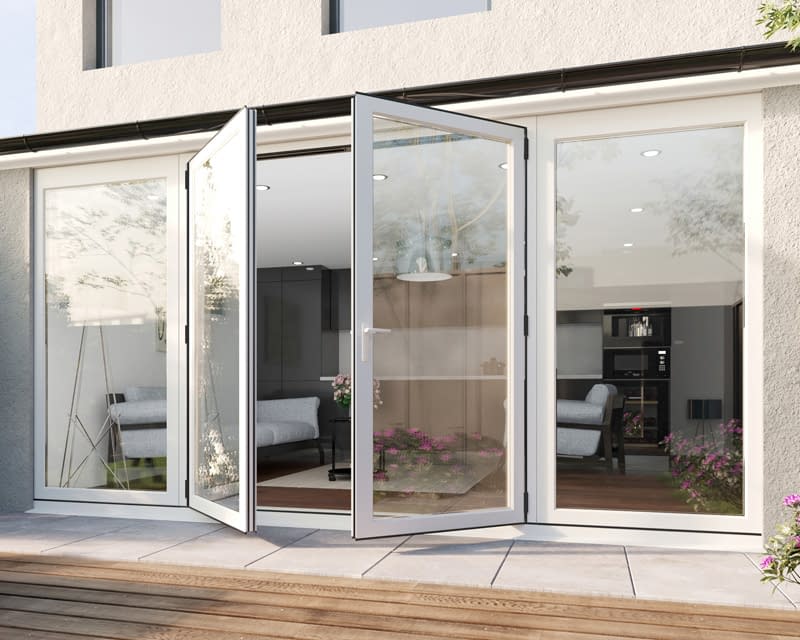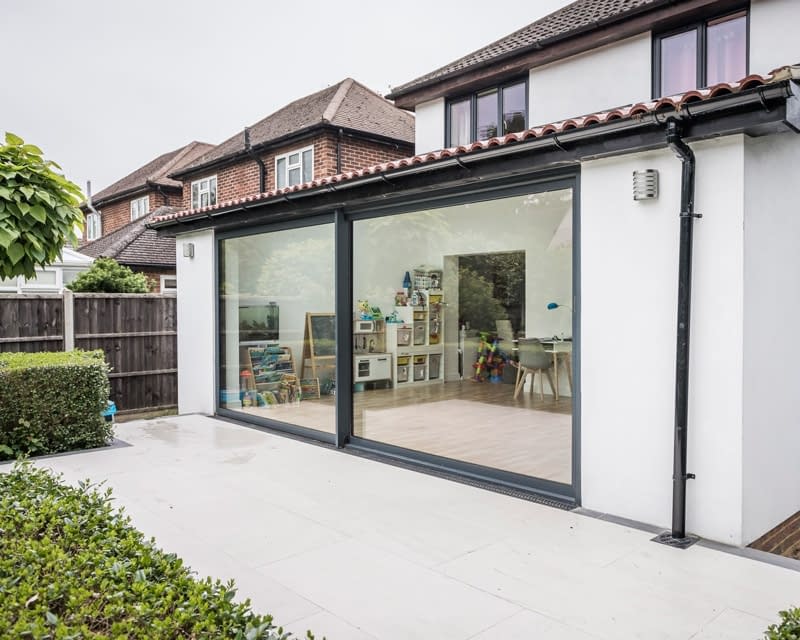 The Differences Between French Doors and Sliding Doors
French doors are one of the earliest examples of glazed door. They were first introduced by French aristocrats, who, influenced by the architecture in neighbouring Italy, had begun to incorporate arches and balconies into their property. The traditional hinged approach found in the French door shows little sign of going away, largely thanks to the fact that it works well, and has a classic aesthetic that fits in with the majority of modern homes.
The sliding door, by contrast, came much later. It operates by sliding panels behind one another, which means it can be made much larger than more traditional doors – including French doors.
Sliding doors are able to incorporate far greater quantities of glass, and can open out over a much larger space. As such, they're often preferred in bigger homes with large walls.
Are French Doors or Sliding Doors More Secure?
Patio doors have a reputation (perhaps an undeserved one) for being attractive to burglars. There are several reasons why patio doors might pose a security risk.
Patio doors are situated at the rear of the property, and so less visible to neighbours and passers-by – they are formed largely of glass, which offers a would-be burglar the chance to see inside the home. That large expanse of glass can also be broken more easily than, say, a wooden door.
So which is more secure – French patio doors, or sliding doors?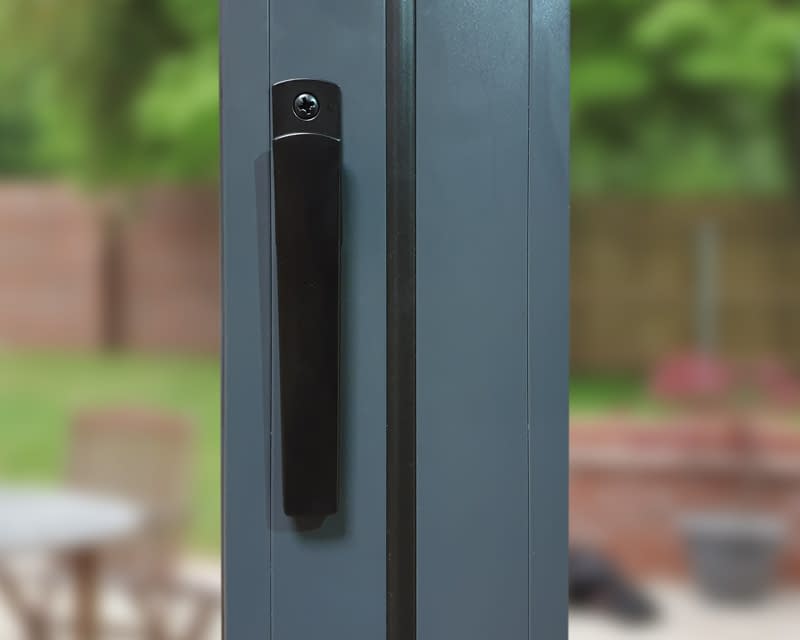 Older models of sliding doors could be lifted from their runners and removed, making them very vulnerable to intruders. This design flaw has since been resolved however, so shouldn't be a concern with modern sliding doors.
French doors, at the same time, will come fitted with security hinges which lock into one another when the door is closed – preventing the door from being dismantled, even if the cylinders are removed. Fit your door with two separate locks at two separate points and you'll make it many times more secure in an instant.
Of course, one feature that both doors have in common is glass. What's to stop a burglar from simply picking up a brick and smashing their way in?
While this does happen, it's far less common than we might assume. Firstly, smashing glass creates a lot of noise – a huge deterrent to most burglars. It also potentially leaves a trail of forensic evidence, like clothing fibres and blood.
Most modern doors act as a significant deterrent to burglars – whichever sort of door you opt for.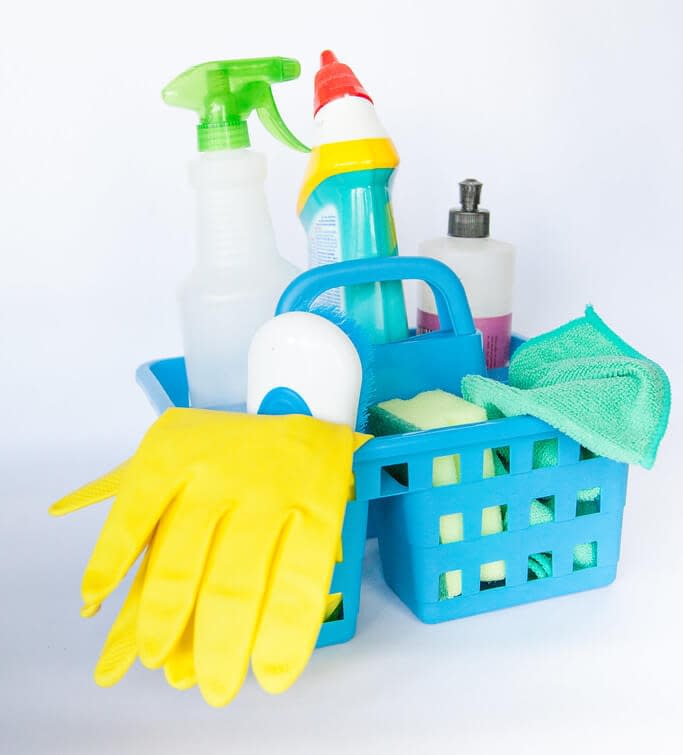 Are French Doors or Sliding Doors Easier to Maintain?
French doors tend to be smaller than patio doors, and so by their nature tend to require less maintenance. That said, the material the doors are made from can have a significant impact on how much care and attention they require – timber for example will need occasional re-touching and sanding – however the longevity of the material means the maintenance required is worth it.
In addition, the sliding mechanism is somewhat more complicated.
Are French Doors or Sliding Doors Better for Small Spaces?
This is where appearances can be deceptive. While sliding doors can be made much larger than their French-style equivalents, they're incapable of opening out fully. This is because when the panels are fully collapsed they'll still occupy a space the size of a single panel.
At the same time, French doors need space to open out into. This means you'll need to ensure you have the room either inside or outside your home to accommodate that.
As a result, there's no satisfactory answer to the question of whether French doors or sliding doors are better for small spaces. The answer depends more on the layout of your home than its size.
So What  You Choose? French Doors or Sliding Doors?
This will ultimately hinge on which best matches your circumstances, taste, and existing décor. It would be difficult, for instance, to replace sliding doors with French doors, due to how much they typically differ in size.
If you don't have a wall that's large enough to accommodate a sliding door, then you'll be restricted to a more compact set of French doors. Fortunately, there's enough variety within each category that you'll have a little bit of room for manoeuvre. You might, for example, enhance a set of French doors by installing sidelites to either side of the door, or transoms just above it.