Because our range of internal bi folding doors are so adaptable and varied, the exact cost of them can get lost in the planning and designing. It's hard to say your set of internal bi folds will cost X when there are many variables to consider.
Installation, configuration, materials and more will have an effect on the price of your bi folding doors. Our doors start at competitive trade prices, but if you're going to hire someone to install them and you have plans for a really expansive set of bi folds, you need to be prepared for what that is going to cost.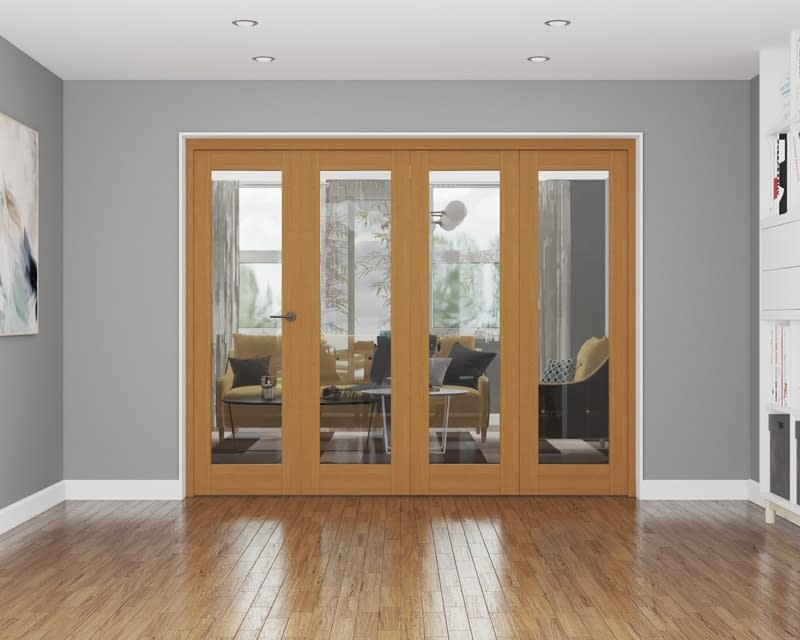 How Expensive are Internal Bifolds?
It is really hard for us to answer this question accurately, as the real answer is 'it depends'. Because you can tweak and change your set of internal bifolds so much, it's all dependent on what you ask for. 
Obviously, the more door panels you have, the more expensive it's going to be. Maybe you need larger door panels for your aperture, using more materials going to cost more. Door panels that have frosted glass or intricate designs will cost more. It's fairly easy to figure out what is going to increase the cost of your set of doors. 
Something people often forget about are extras. Door handles, locks and so on. It's unlikely you'll need a lock if they're internal doors, but any specific door handles as well as anything that needs to be done to make way for the doors needs to be factored in. You might find a great deal on a set of bifold doors, but if you have to knock down a wall to accommodate them, it might not be such a great deal after all. 
Our own internal bifolds start at around £500. This can climb to over £1,200 if you are to buy our most expensive internal bifold doors in their largest size.
How Much Does Bifold Door Installation Cost?
Again, we'd love to be able to give a definitive answer on this but that's impossible. If you are going to be hiring in professional help,then it's whatever rates they have. On average you can expect to pay somewhere between £100 and £200 per day for someone to come and install them for you.
If it's a straightforward job, where the aperture is ready, there's nothing to do except remove the old doors and attach the new ones, this shouldn't take longer than a day. You may even want to give it a crack yourself in that case. This is obviously the cheapest option, but only do this if you're confident in your DIY skills.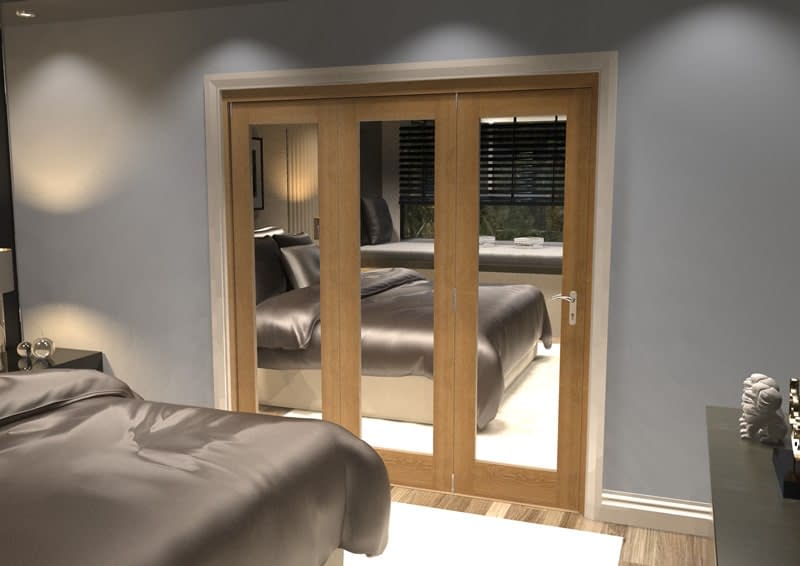 You don't want to damage your doors or house in the process and end up with a bigger bill than the doors themselves. So if it's low risk and you're a dab hand at this, then by all means, give it a go yourself.
If your new bifolds are going to require a brand new aperture, one to be made bigger, part of a wall to be knocked down and they're being installed in a complex way, then that will naturally cost more.
Best thing to do in this case is shop around and make sure you trust whoever you hire. It's also not necessarily a good idea to just go where the value is. A handyman that charges barely anything might be good for your budget, but could end up being a big mistake. If you find a deal that sounds almost too good to be true, make sure you do some research and feel assured that you're going to be satisfied.
So in conclusion, your new internal bifolds can comfortably cost less than £1,000 inclusive of everything. If you install yourself, it could even cost roughly half that! If it's a big job that requires a lot of work to install, you could feasibly see that number go up to over £2,000, but that would be as much the cost of installation as the doors themselves. 
With our competitive trade prices, you can save money on our fantastic internal doors when you buy online. They make a dynamic addition to the home, letting light flood through the home in a sleek, contemporary design. Shop the range and make savings today!