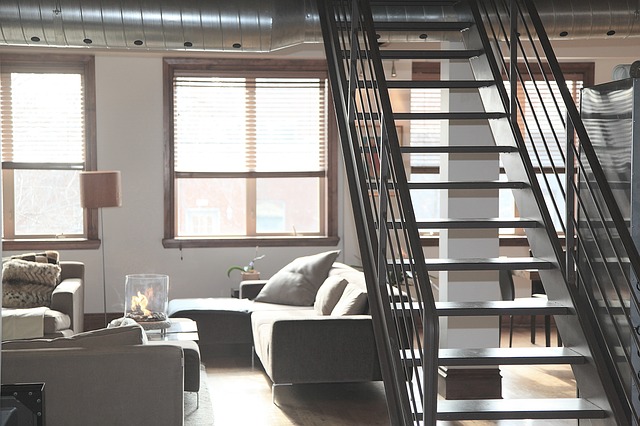 As utility bills are increasing, more and more homeowners are coming to appreciate the value of home insulation. Insulating your property is a good way to cut energy bills, reduce drafts, and also make your home more energy efficient.
What is Insulation and How Does It Work?
Insulation is the term used to describe a layer of foam or other materials that serves to trap heat inside your home. Heat can be lost from an object or a space by several methods – radiation, convection and conduction. Insulation works to prevent that heat loss by stopping air from leaving the space, and y slowing conduction. Heat transfers very quickly along highly conductive metal objects (which is why if you put a spoon in boiling water the handle gets hot quite quickly), but it does not transfer quickly across plastics that are also filled with little pockets of air.
Some forms of insulation help to stop radiation based heat loss as well. Your boiler, for example, may be coated in a metallic wrapping – the metallic coating will reflect infrared energy back into the boiler, keeping the water inside warm.
Why Do You Need Insulation?
Insulation is important for several reasons. It helps to reduce drafts, it serves as a noise-reduction aid, and it keeps the temperature in your home stable. This means that you don't need to run your heating as often, saving you money and reducing your carbon footprint.
Any form of insulation will help with your heating bill. Double glazing is a significant improvement over single-pane windows, for example, but fibreglass insulation offers even bigger heat savings, and polyurethane, polyisocyanurate and aerogel insulating products over even-more potential heat savings per inch. Reflective insulation can cut down on the heat loss in your property by up to 97 percent.
Investing in insulation won't just make your heating bills cheaper, it also means that if you come to sell your home you should be able to attract a higher price, since prospective buyers will appreciate that the property is energy-efficient.
How Much Money Could You Save?
Installing loft insulation for an average-sized 3-bedroom semi will cost around £300 if you pay a professional to do it for you. Opting for a DIY installation will not save you very much money, so unless you actively enjoy DIY you may as well pay a professional. Installing loft insulation will save you up to £175 per year on your heating bill.
Cavity wall insulation starts at £350 for the cheapest blown mineral wool insulation. Other forms of insulation may cost more. The savings can be as much as £135 per year on your heating bill.
Under floor insulation can cost up to £770 if you pay a professional, but the savings are substantial if you do the job yourself. In terms of reducing your energy bills, under-floor insulation is a relatively low-impact improvement, offering savings of between £60 and £85 per year. However, it will improve your comfort and do a lot to reduce drafts.
Easy Ways to Improve Your Insulation
There are several different kinds of insulation, and some are easier to install than others. If you live in a new build, then there is a good chance that you already have cavity wall and loft insulation, as well as insulation on all of your pipes. However, if your home is a few decades old this may not be the case, and you could save a lot of money by adding insulation to your home.
For loft insulation, you will need a bare minimum of 270mm thickness of mineral wool insulation, whoever most people opt to have far more – between 300mm and 450mm thick, installed as a retrofit.
Loft insulation is the best starting point, since it is quick and easy to install and offers large savings. Cavity wall insulation is worth installing too, though, since around 35 percent of the heat lost from a house is lost through your walls. If you can get 50mm of foam insulation inserted into your walls, then that will cut the heat loss by up to 75%.
As you can see, most insulation options will pay for themselves quite quickly; within two or three years in many cases. However, finding the up-front cash can be difficult. The government's Green Deal can be invaluable for homeowners who want to make their properties more energy-efficient without having to face the up-front cost.
You can get the green deal for cavity wall insulation, loft insulation, roof insulation and also under-floor insulation, as long as the financial savings for the insulation can reasonably be expected to be equal to, or greater than, the cost of installing the improvement. The Green Deal is not a grant, but a loan, and you will repay it over a period of between ten or twenty five years, as a premium that is added to your electricity bill. To find out if you qualify for the Green Deal, you will need to have your property assessed, and an Energy Performance Certificate drawn up.
Potential Insulation Problems
If you live in an older property, you should have the property looked at before you invest in insulation. Some houses that were built before 1940 do not have a Vertical Damp Proof Course surrounding the windows. This means that they rely on the ventilation of the cavity to stop rainwater damaging the inner wall. If you want to insulate such a property, then you will need to get a VDPC inserted.
Getting cavity wall insulation will make ventilation more difficult even in modern homes, so you will either need trickle vents or extractor fans to prevent moisture build-up and damp related problems.
Investing in insulation is a great way to cut your energy bills. If you are planning on staying in your home for a long time, then the Green Deal is a great option. If you expect to sell the house within a few years, then it may make more financial sense to pay for the improvements outright.
Posted on: 05 January 2016