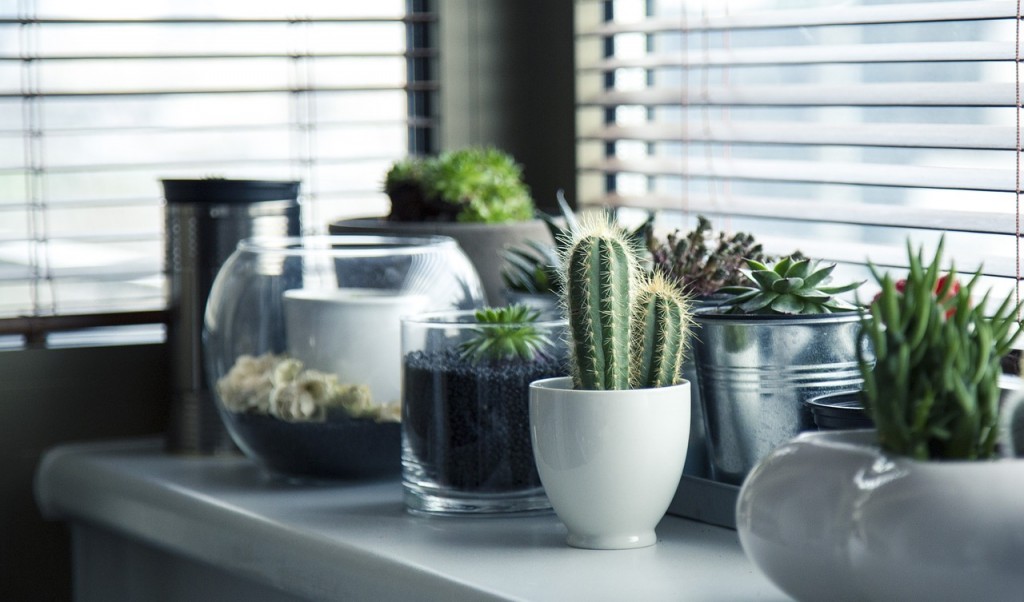 The world of interior design has a great deal in common with clothing – they're both at the mercy of the ever-changing whims of fashion. What's cutting-edge one year will be displaced the next; what's worthless old hat today might be the summit of design excellence tomorrow.
You could be forgiven for finding the whole business terribly disorientating. Fortunately, we're here to help. Let's see if we can find out what's going to be popular in the world of interior design next year.
Repurposing Old Items
For a long time, we've seen the so-called 'boho-chic' movement gain traction, and the interior design world's dalliance with all things repurposed, recycled, reused and reinvented looks set to become all a little more serious next year. In practice, this means that the shelves of homeware purveyors will fill to bursting with things that look as though they were thrown in a landfill in the mid-twenties and forgotten about.
It's that dilapidated, worn out look that gives boho-chic its unique, unmistakable charm. It's a movement that's struck a chord with both environmentalists, for whom our culture of disposability is increasingly troublesome; traditionalists looking to reconnect with the past; and artists looking for an excuse to fill their homes with beautiful, flawed things. The movement may also seem attractive to those looking to redecorate on a budget, since it affords you with an excuse to shop exclusively in charity and antique shops.
If you've a creative streak, then this trend will be an especially welcome one, since it affords you with an excuse to take old – and otherwise worthless – items, and repurpose them into new and wonderful ones. One simply has to google the word 'upcycling' to get an idea of the force behind this trend – it's one where the possibilities are limited only by your imagination.
Artisan Goods
A somewhat related trend is the growing preference for artisan furnishings and homeware. The term 'artisan' is enjoying something of a resurgence of late – and largely thanks to the multitude of small, specialist food businesses which have been cropping up, and to an upsurge in Now anyone with access to vegetables, a blender and a cellarfull of empty jam jars can describe themselves as such.
But the trend is not just restricted to food – it looks set to infiltrate the world of interior design, too, with the work of smaller producers being favoured over that which is mass-produced. This may prove a boon for the so-called 'little guys' of the home furniture world. But of course, the larger manufacturers have noticed this trend, and so will assuredly release a whole slew of items in the same style. Either way, we're about to see a welcome upsurge in unique, hand-crafted and beautifully designed items.
Houseplants
The world of cookery is also influencing the world of interior design in other ways. Cookery programmes like The Great British Bake-off are among the most popular on television, while town centres across the land are besieged by markets selling all manner of exotic foodstuffs. Herbs like basil, coriander and parsley have gone from being occasional treats to everyday staples. So much so, in fact, that kitchen windowsills across the land have become well stocked with little rows of potted herbs – particularly those in urban apartments where garden space is at a premium.
This green presence, as well as being useful when it comes to cooking, also has the distinct virtue of looking good – as greenery often does. It should perhaps come as no surprise therefore that interior designers are looking to build upon the welcome visual impact this new-fangled vegetation has on our kitchens, and spread it to other areas of the house. The result has been a slew of living rooms, staircases and hallways dominated by plant-life – sometimes to the extent that said plant-life appears to be almost out of control!
Plants can be just the thing to inject some life into an otherwise sterile interior. But naturally, such things require maintenance. If you're prepared spare a few seconds of your day to prune, water and generally look after your plants, you'll find this new trend to be well worth investigating further.
Bold Colours
The world of home interiors, much like the world of fashion, undergoes cyclical bouts of nostalgia. There's a hint of this in the bohemian movement, but much of the time it's a little more overt. In 2015, 1950s interiors have enjoyed something of a resurgence – shining chrome was coupled with pink and turquoise to produce a host of kitchens that seemed to be modelled after the diner from Back to the Future.
This trend is set to be superseded by the sorts of bold, garish interior popular in the seventies. This design school favours simple – or even simplistic – colours and shapes over the more elaborate sort favoured by bohemianism. Different-coloured tiles are set to enjoy a resurgence, as are fabrics which feature simple, bold geometric patterns.
LED Lighting
As well as a trend toward the old and dilapidated, you'll also find some hyper-modern interiors, spurred by the growing preponderance of LED lighting. Dingy interiors across the land are quickly becoming reborn as starkly-lit, futuristic ones. For this reason, the popularity of glossy, shiny kitchens and bathrooms has swelled, and so lovers of the colours black, white and blue are sure to find something to love in the coming year.
A rooms lighting plays a massive role in the way that it looks. As LED technology grows steadily more sophisticated, it looks to be playing a larger and larger role in . As well as possessing considerable practical advantages over its halogen-based antecedents, it can also offer a great deal of aesthetic functionality. Bulbs can change colour and intensity in response to different times of the day, to the temperature, or even to the mood of the room's occupant. To some, this idea may sound like science fiction, but the technology already here – and interior designers are already looking to explore the possibilities it presents.
Posted on: 15 October 2015