Redecorating can often be a daunting task. With so many rooms to tackle, old walls need to be repainted and flooring replaced, internal doors can often be overlooked. However, when decorated correctly doors will make a huge difference to the appearance of your home.
Whether you've recently replaced them or are looking to spruce up your current doors, there are many ways to decorate an internal door.
How to clean an internal door
Before you even consider doing anything with your door, it is imperative that you understand how to clean them. Sometimes just cleaning your internal doors can make a huge difference to the aesthetic of a room. Older doors are more prone to gathering dust, and especially those nearer to the kitchen or external living spaces.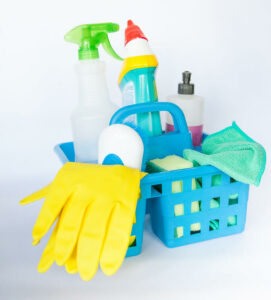 Wipe away any excess dust with a dust cloth.

Pay close attention to grooves in the panels, handles, edges, and hinges to ensure no dust remains.

Wipe the entire door down with a damp cloth. This is to make sure all of the dust has been wiped from the surface.

Spray the door with a multi-purpose cleaner and wipe down with a damp cloth. You can also use a wet and soapy sponge to scrub down the dirt.

Lastly, dry the door with a clean towel, ensuring there is no excess water left on the surface.
How to dress an internal door
Now your door is cleaned, there are many different decorating ideas for you to take inspiration from. It's important to make each style suit your home. Do not be afraid to change them up a little!
Stick on stained glass
If you sport internal glazed doors within your home and are looking for some added privacy, then look no further than stick on stained glass. With a simple stick-on application, it's very easy to upgrade your entryways on a budget.
Painting
The most simple way to renovate your interior doors is to give them a fresh lick of paint. After sanding off your old coat of paint, you must prepare your door relevant to the paint you are looking to apply.
With most hardwood doors, you can use almost any coloured paint to decorate your door. You may also opt for a bold colour as a feature for your room!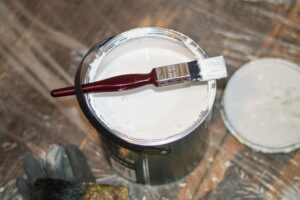 Varnishing
For a more natural look in your room, varnish on a hardwood door can add a sense of class to your room. Varnish enhances the natural elements of the wood by slightly darkening the timber, and can emphasise the grains and knots of your door.
Varnishing an internal door offers all-around protection. Though it may chip and scratch with use, varnish is easy to sand away and reapply.
Chalkboard paint
Especially useful in kitchens and kids' rooms, a chalkboard door can add a real sense of character to your interior. For adding lists, or for some on-the-go decoration, chalkboards are a creative way to dress your interior doors.
Stencil
If you don a sleek, flush door and are looking to add some intricacy to your room, then stencils are the way to go. There are plenty available in crafts shops and online to suit your style.
They're great if you're looking to implement a more traditional style to your room, or more contemporary features. With so many designs available, you can create the illusion of intricacy on your door.
Molding
Molding can be used to add some depth to your door's aesthetic. With some added borders, you can give your old door a panelled aesthetic. By adding molding, you can partition your door and use striking colours to add character. With most molding available unfinished, you can decorate your door with most paints and varnishes.
Curtain
Due to the wide range of curtains available on the market, dressing your internal door with curtains couldn't be easier. Curtain poles come in many different finishes, and can be used to match your door hardware.
Curtains can also be used to help prevent draughts into the home, and are most effective in hallways with external doorways.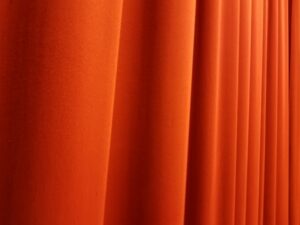 Mirror
For an added sense of space in your home, mirrors can be hung on the back of doors. Not just for the sake of vanity, they can be used in focal points in the home to show off added features around the room.
Your internal doors should not be ignored when renovating your interior. With so many doors within your home, and so many different ways to upgrade them, there is no reason to miss your internal doors.
Posted on: 16 December 2021